The Perfect Day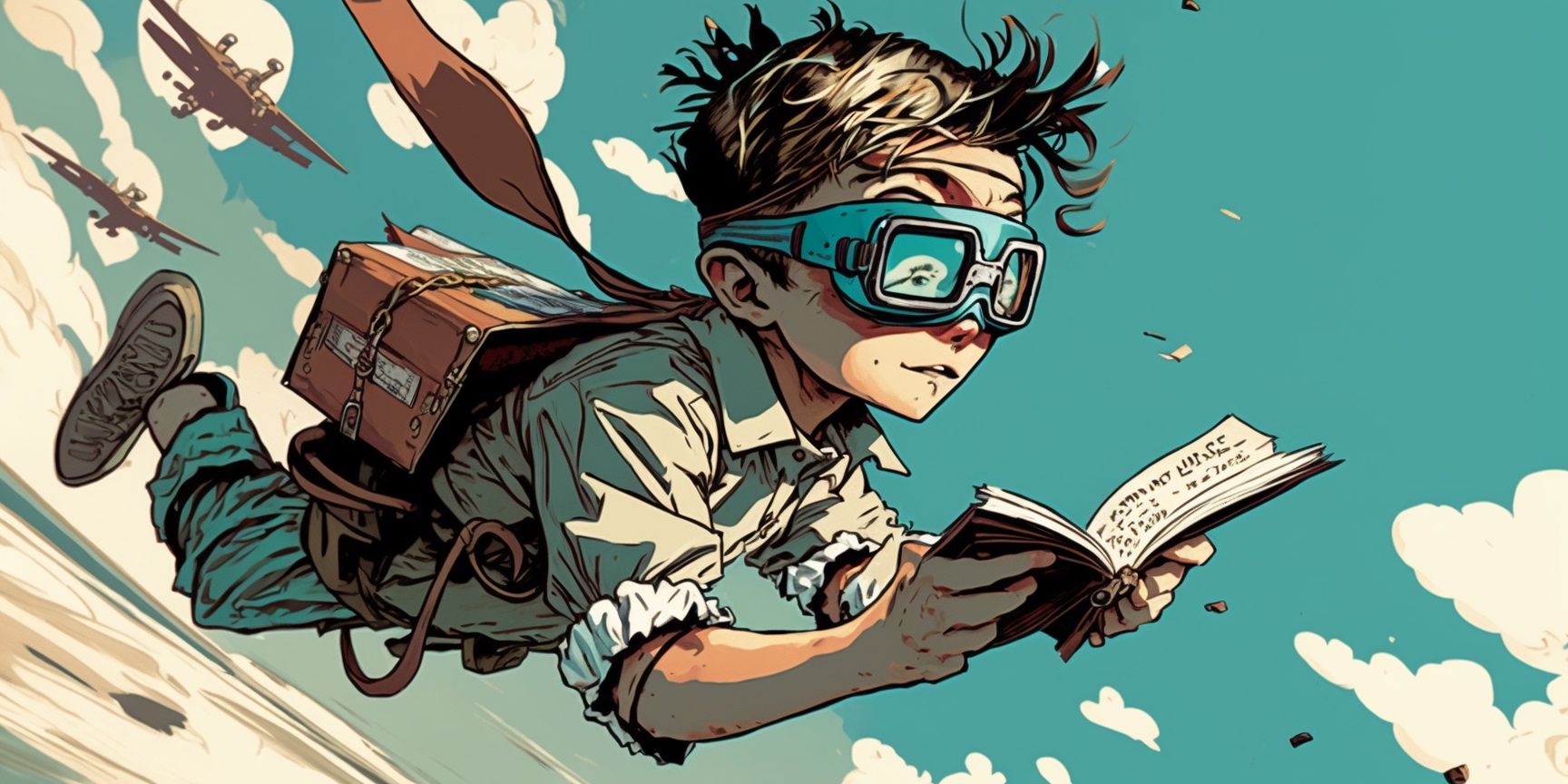 Good morning! I'm writing this introduction Sunday evening, while walking the nearby track. A couple laps is a great way to process thoughts. I've been doing a lot of walking lately (averaging about five miles a day). The rest of this newsletter was written while sitting in a private room at the local coffee shop (which I also walked to). Big week for me with training for my new job (I spent last week in training too, but it was more of a week to prepare for this week). Anyways, let's start the newsletter. Hope you like the topics. As always, say hello.
---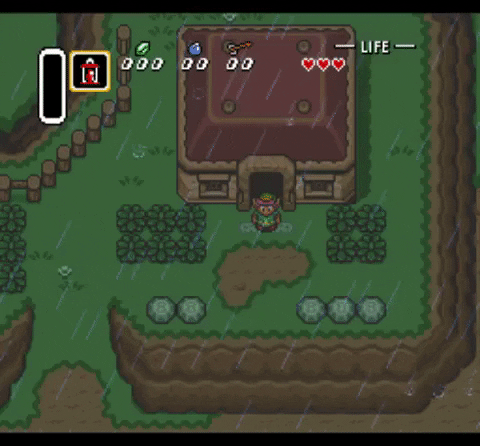 Five Cool Things
The Box has evolved. After a year of using the previous format, it's time to switch this section to a list structure. It'll expand the previous concept,

AND

allow me to shrink topics that don't need paragraphs. Turning two areas into one.
My site has changed too. The footer is now the header, and the header is now gone. That's the theme in my life lately. Remove all the extra.
Olivia (my wife), just delivered her first wedding photos to her client. She did so good. I built her a little site that will show off each one of her photo projects. Also, a picture of me and Rose from that wedding.
While everyone was focused on how big the giant was, David was focused on how big his God was. - Pastor Brandon
---
The Perfect Day
This week on Morning Coffee, I write about my new Things project that creates the perfect day: a calendar, task manager, outliner, and writing app, all in one.
---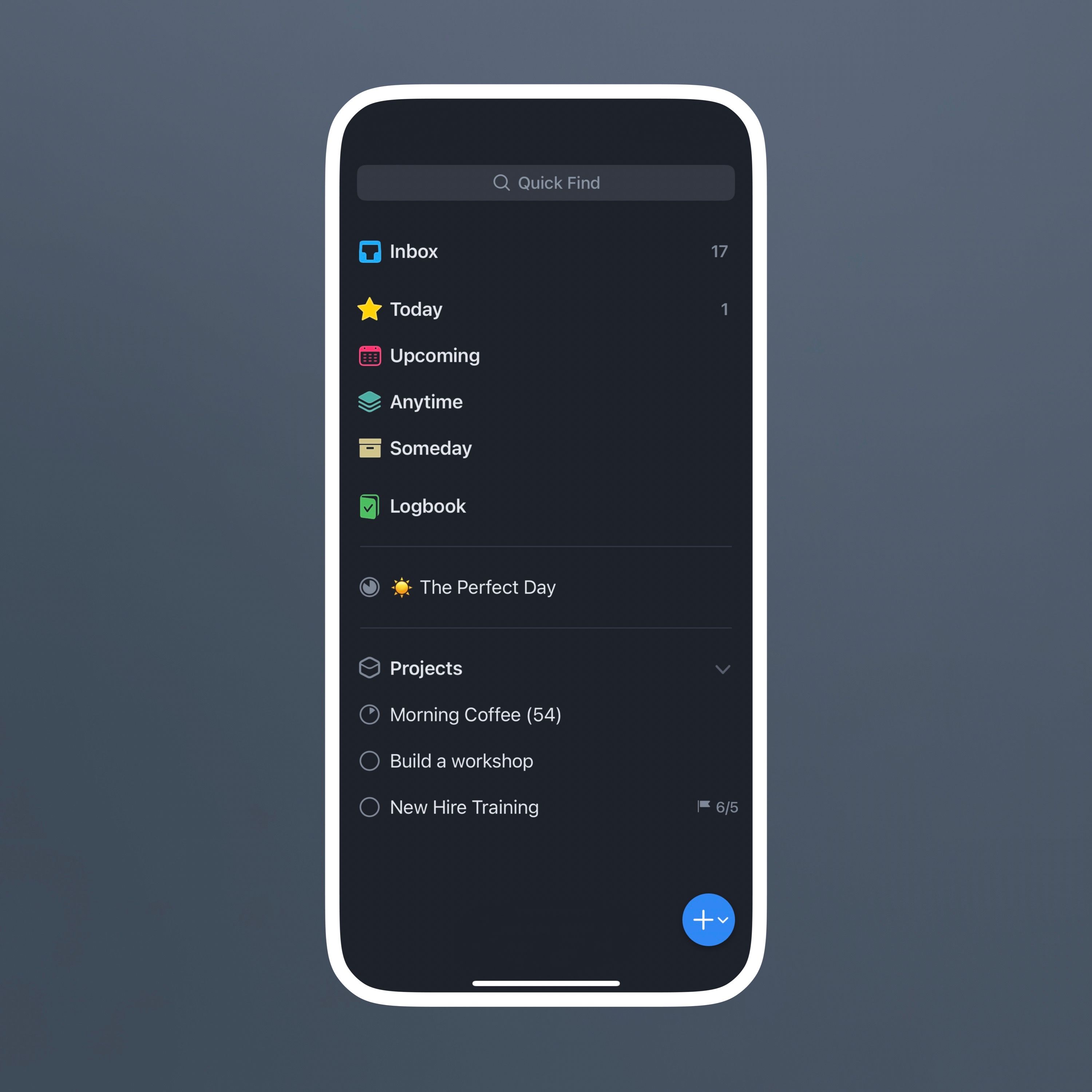 Morning, Evening
"The Perfect Day" concept is simple. A project with headers in Things. This process has become my calendar, task manager, outliner, and writing machine. One place, for everything.
Morning
9 - Work
Reply to email
Review timesheet
12 - Lunch
Walk track
Evening
2:30 - Meeting
Return box to

UPS

4 - Gym
Pickup dinner
9 - Suns/Clippers
The Perfect Day starts with two headers, Morning and Evening. Inside those headers, I write any calendar event I have for that day ("4 - Gym" and "9 - Suns/Clippers"). After, I list out everything I plan to do in between those scheduled events.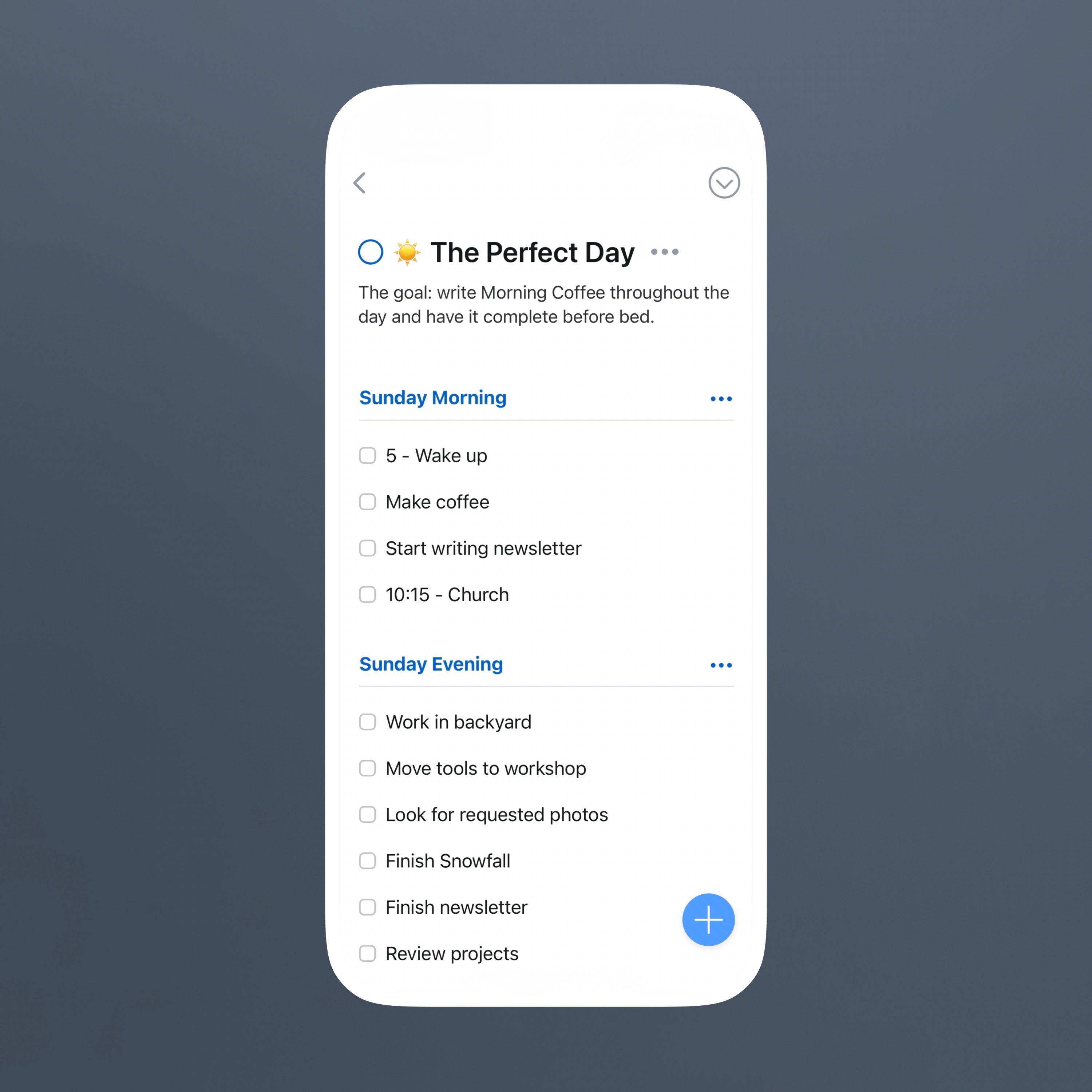 The simple structure looks great and gives you a bird's eye view of your day. We already do this process in our heads each day, so the concept isn't new.
The process doesn't stop there. Now that you have your day blocked out, more headers will fall underneath Morning and Evening. This header will change each day, and sometimes throughout the day. It changes as needed. Upcoming, Errands, etc.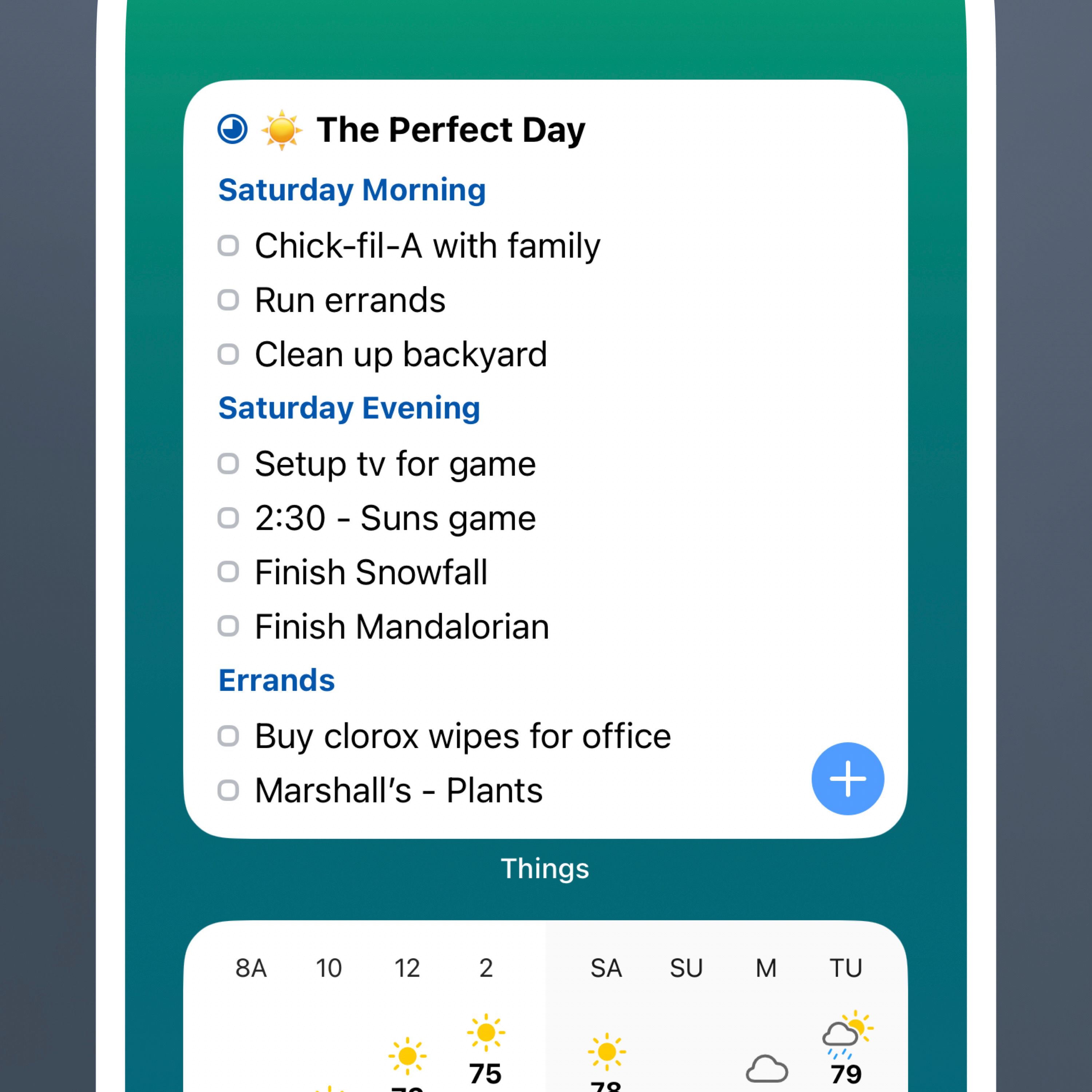 The third header will depend on what's on your mind the most. Maybe it's one of the task you wrote out in the above agenda, but you want to expand on it. Yesterday my third header was Errands. The day before it was Photography. If I have a few ideas for writing, I create a writing header and drag/add a few thoughts in that area.
---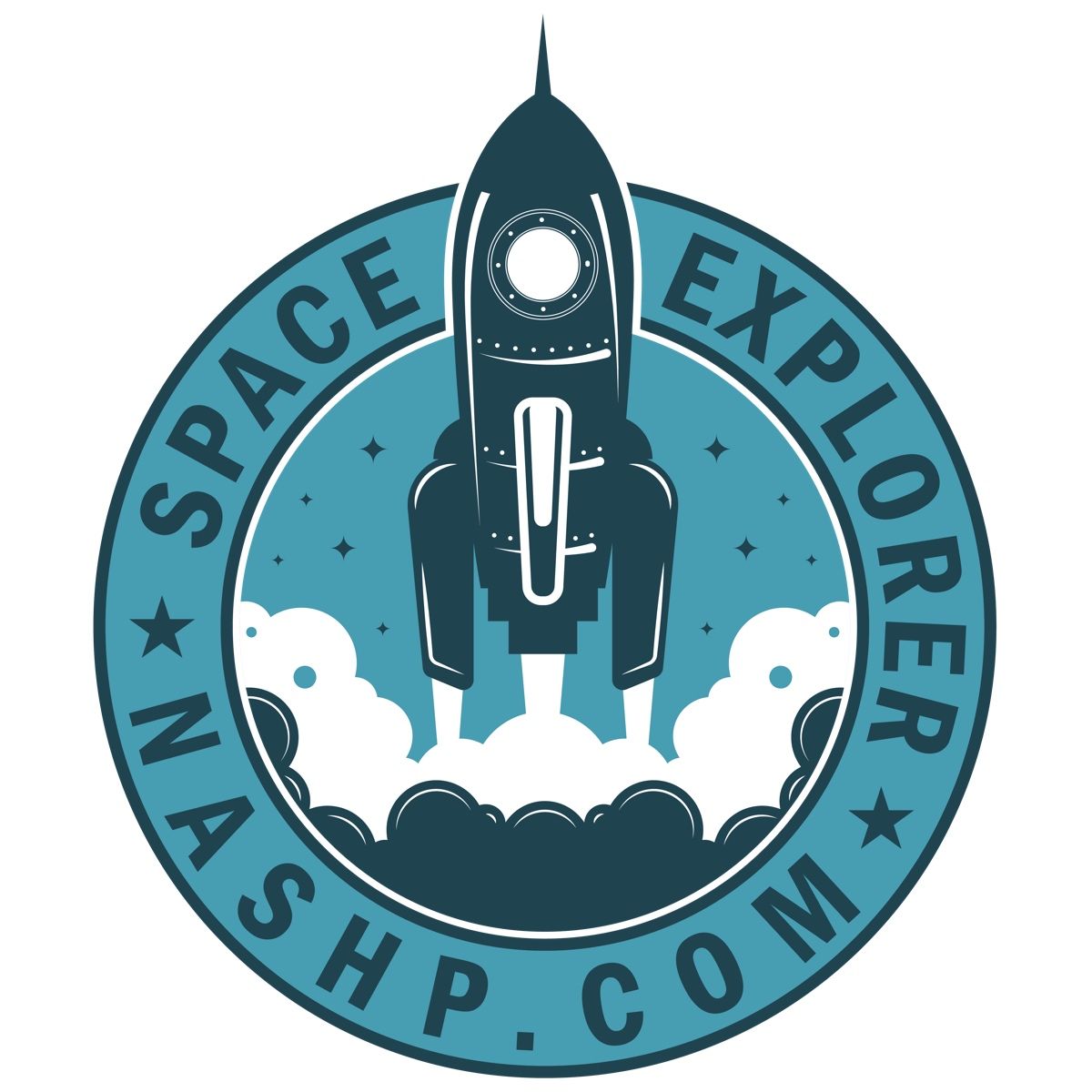 Space Explorer. I have shared my insights on becoming a better human for 54 weeks. Previously, I wrote about how I showed up every Monday for an entire year. The journey will continue until we reach our destination.