Time is Shrinking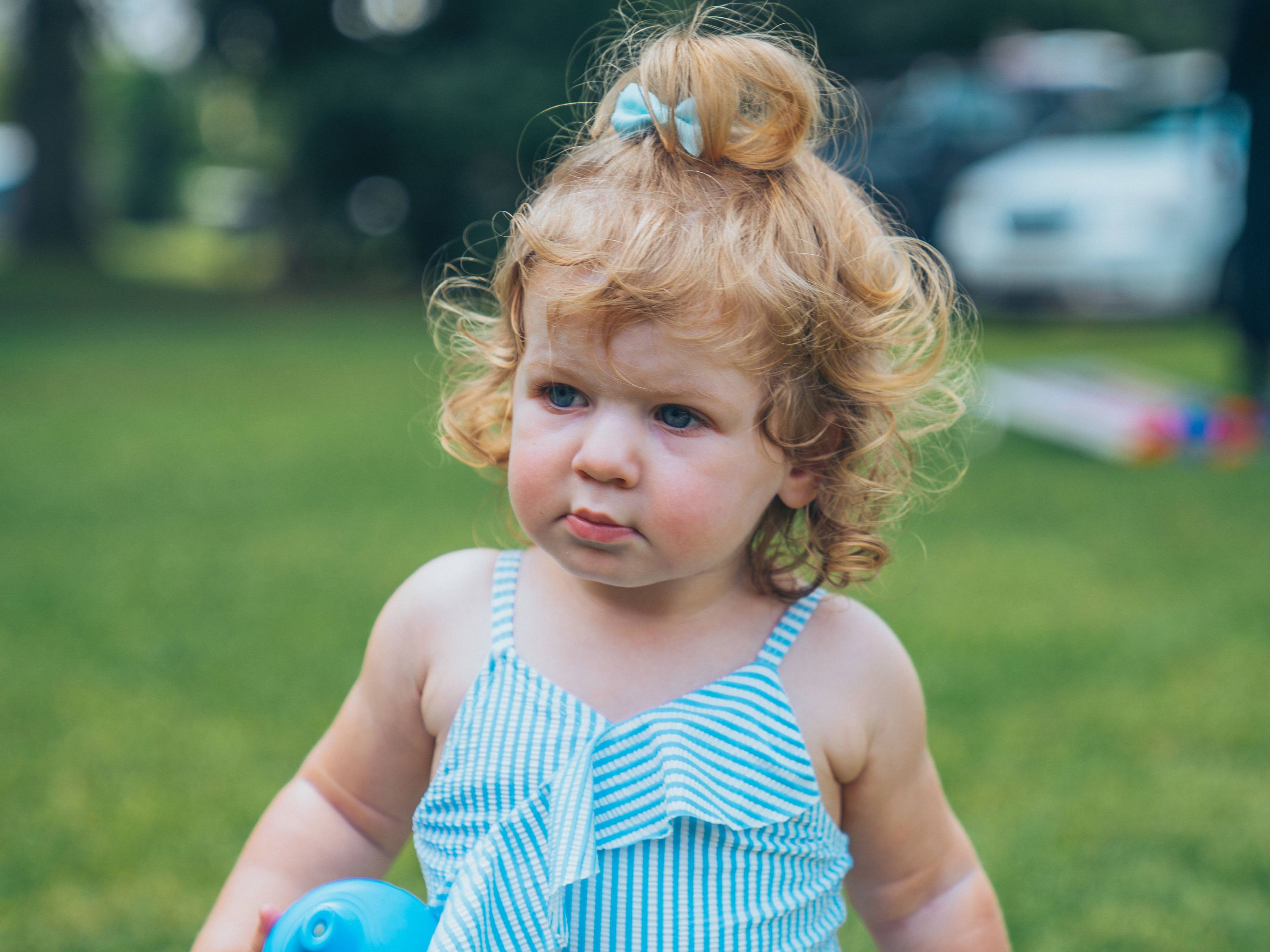 ---
I'm writing this on Sunday afternoon while sitting in a coffee shop, thirty minutes from my house, two hours before a basketball workout. Listening to Synthwave Radio while writing this. Spent a lot of today reflecting on what's ahead of me during this next season. We just entered June (the halfway point of the year). I have so many wins this year, but also some areas that I fell short. That's what today's writing will be about: getting back on track. I hope this letter finds you well.
---
Time is Shrinking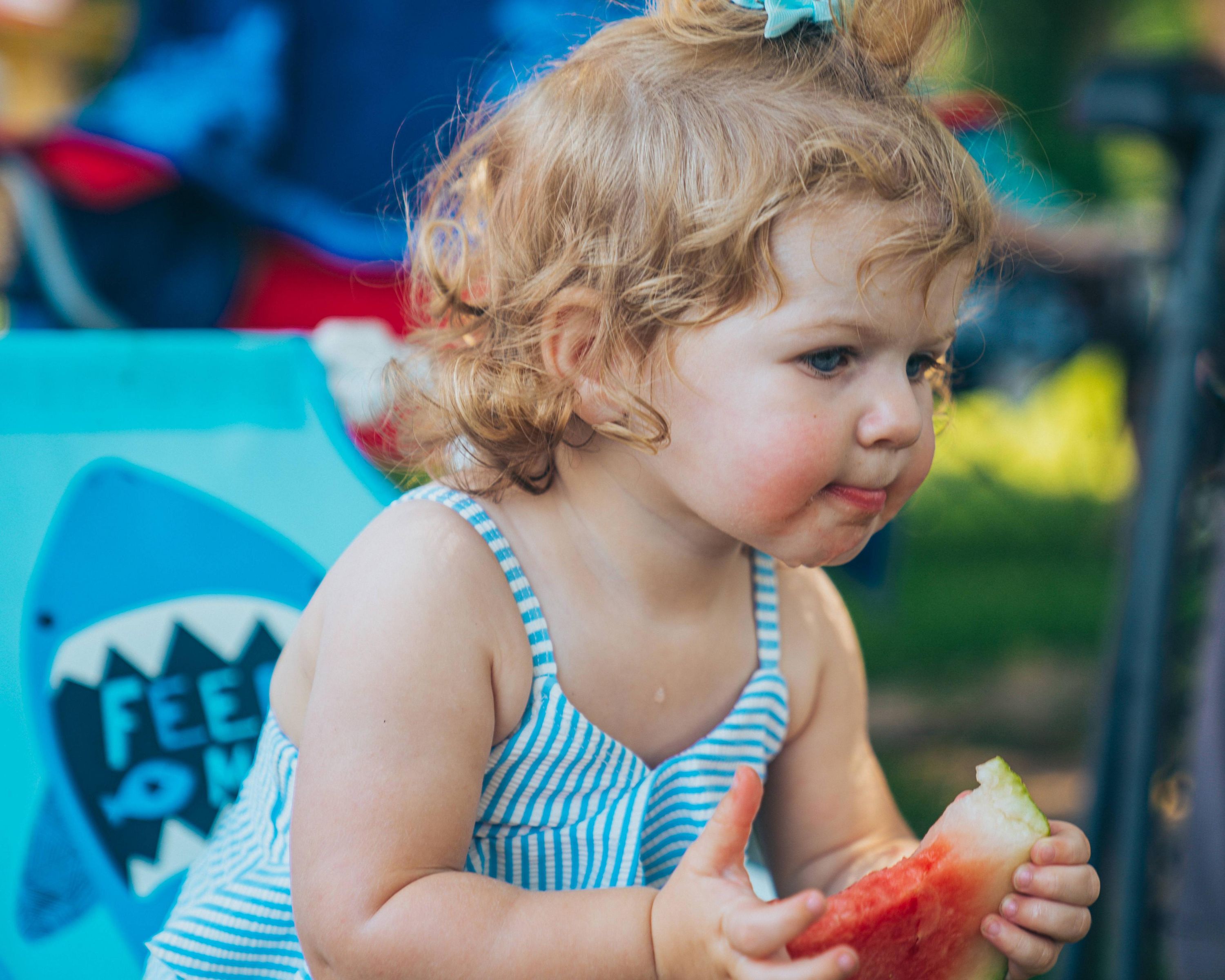 This week on Morning Coffee, I reflect on how I'm spread thin on time, on the second half of the year, and how I'll build a system for the six areas of my life.
---
1
For a brief moment, this newsletter could've fell flat: I could've written about the normal things that usually arrive here (apps and productivity), but right now, neither of those are very effective or even relevant. When I started to write about those apps and the cool things that I usually do, it felt hollow. I'd like to reflect on that. This letter will be a therapy session.
I've been training for over a month now for my new job, and now it's time to actually do my job. As with any job, training can only help you so much, and a lot of times, you'll learn a lot more once you're actually doing the job. I believe that'll be the case here. I look forward to learning more while doing the work.
2
I'm spread thin with my time, and if I don't become more intentional with it, all areas of my life will start falling behind. During the last two months of training for work, my systems and routines started to break down (the growing pains of a new job).
Now that training is over, the real work begins this week. So, to compliment what's ahead, I plan to also go to work in all areas of my life, not just my main job.
3
These six areas is what holds my attention on a weekly basis. I drew this little graph to illustrate the different areas of my life that I try to fit into a week. From highest priority to lowest.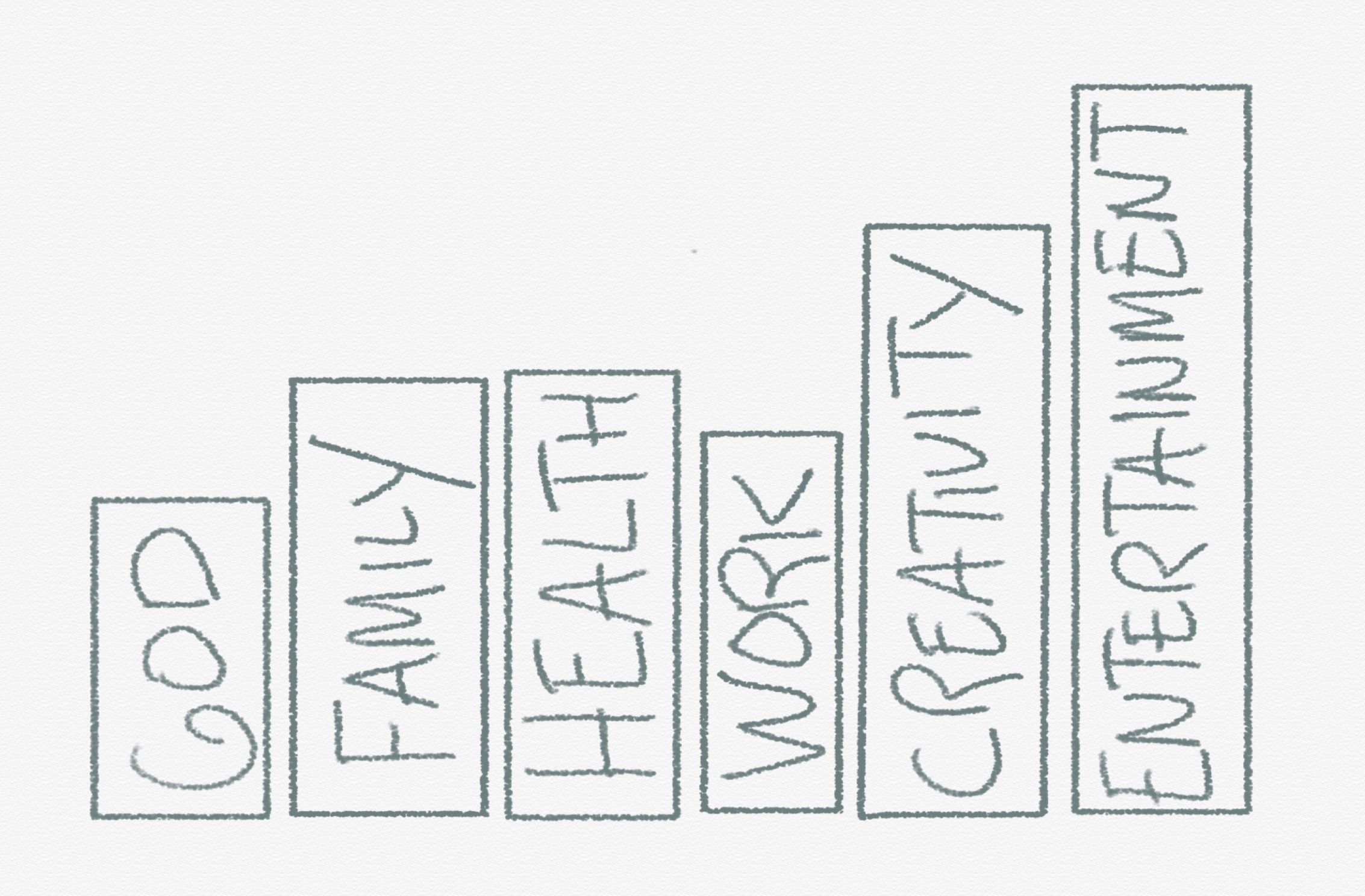 God: Church on Sundays. Morning Bible study and daily prayer. These are key areas that I want our home to continue focusing on. We can grow here, and we can be more consistent.
Family: Spending time with my family is an area that I want to improve on the most. Even though I'm working from home now, I'm unfortunately seeing them less. So with the time I do have, I aim to be as present and focused as possible, with the end result being an even better husband and dad.
Health: My health and fitness routine slipped away because of my new schedule. Still filled my rings. Still reached 10,000 steps. But I wasn't focused on diet. And I stopped focusing on running. Getting back to running, and also inserting several strength trainings several days a week.
Work: Going into a job is always exciting and scary. The fresh start gives us a chance to be even better than we were before. And with a new boss, we have an opportunity to set a great first impression and begin trending in the right direction. That moment is now for me.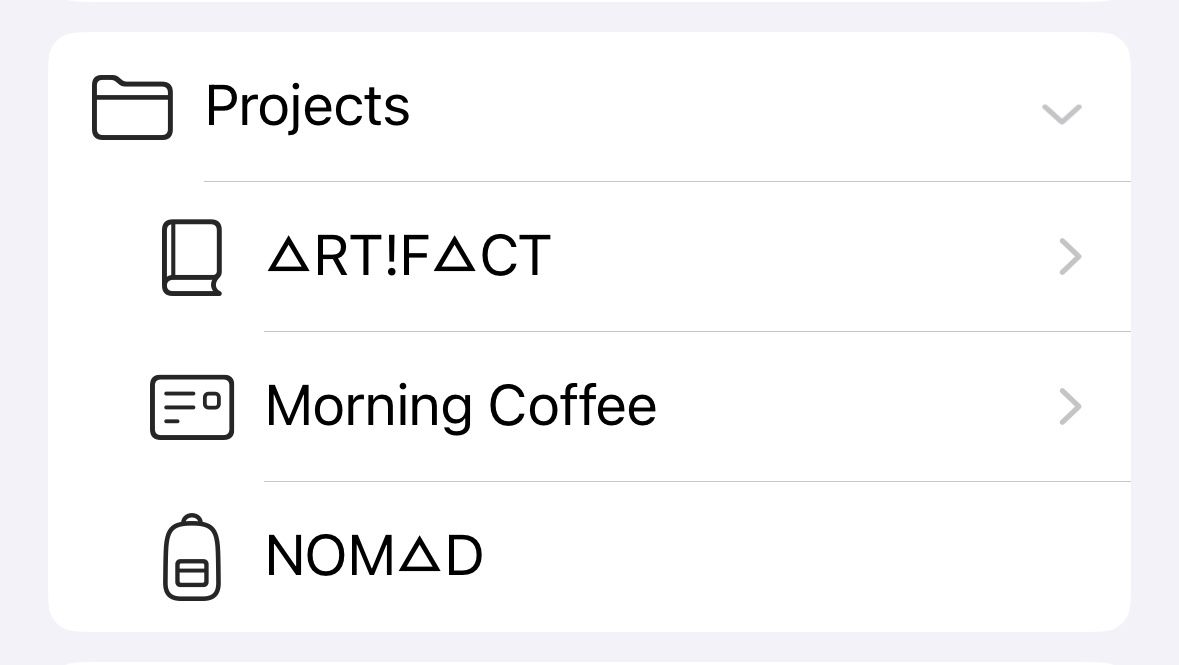 Creativity: I have three creative projects right now: this newsletter, a new album, and a poetry book. I'll continue to chip away at all three, but only when time permits. Other than this weekly newsletter, the other two are for another year. I'll take my time with them and do work when inspiration strikes, with the peace of mind knowing that there's no rush to finish anytime soon.
Entertainment: Other than Tears of the Kingdom, there's currently nothing I consider important for me to consume right now. I'll try to keep it that way for a long time. Even with Tears of the Kingdom, I went into it knowing that I'd be taking my time and hopefully not finishing it for at least a year.
---
Thanks for stopping by