Omni (Morning Coffee: December 12th, 2022)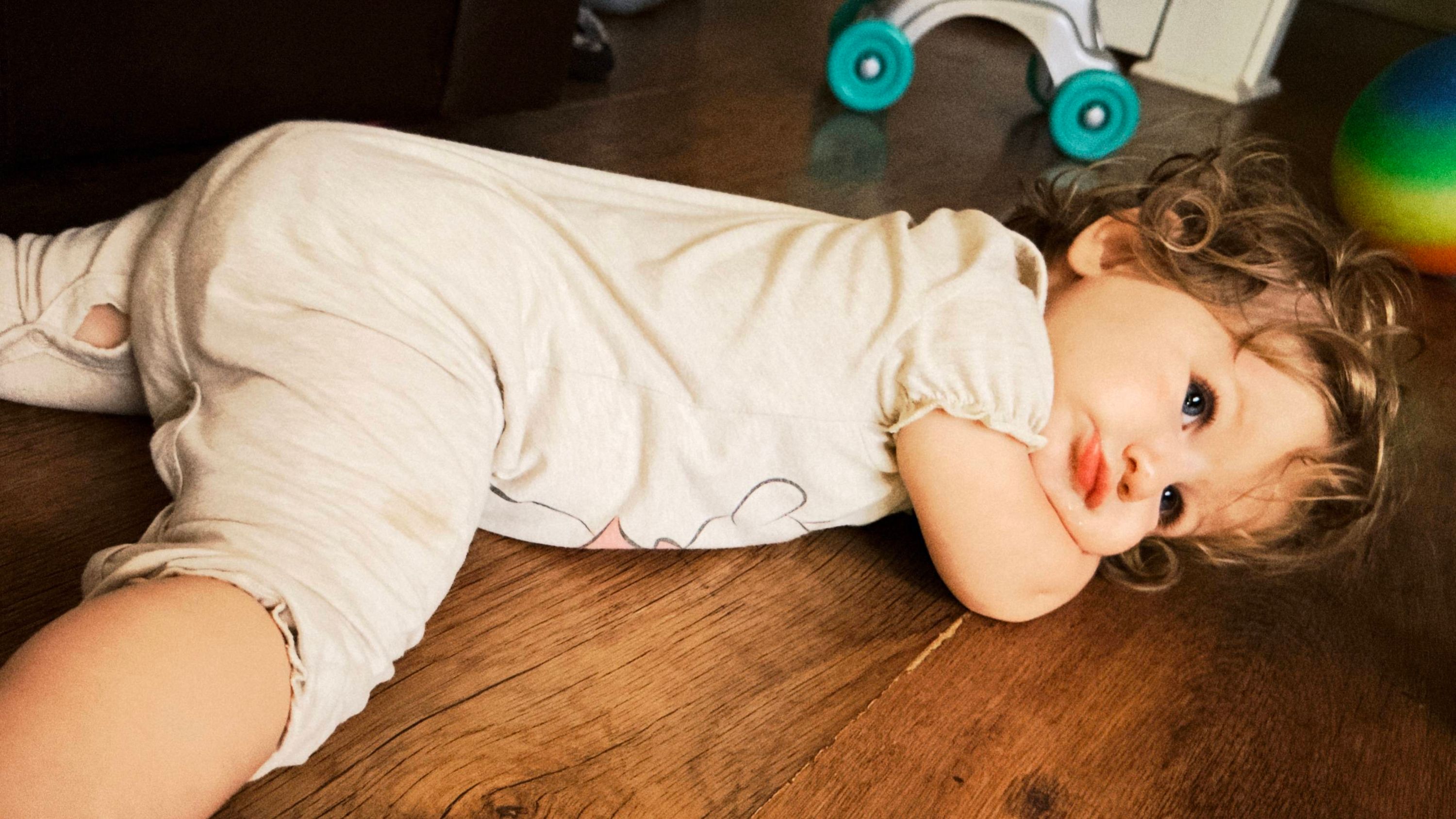 Happy Monday. A few hours late with writing today (started around noon). Spent the morning with Rose, walking the neighborhood and then watching Cocomelon. She turns 13 months today (It's been fun tracking and counting the 12th of every month, as she grows up). Now, I'll be writing about OmniFocus and Analog, the two systems I'll use to be productive in the new year.
---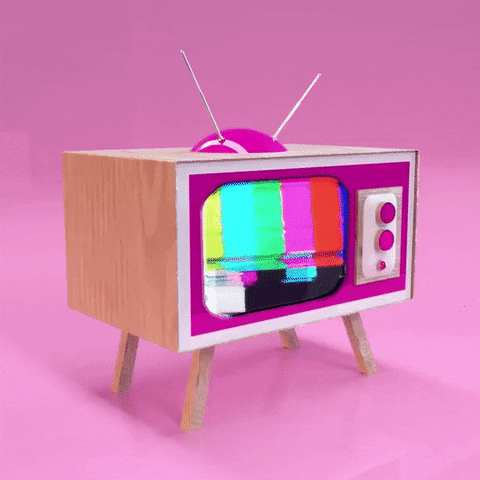 The Box
I watched the finale of The White Lotus last night. Suspenseful. Highly recommend. Been reading A Place of My Own, and it's inspiring me to make new progress on my home studio. Been playing Fortnite since the latest update. The updated Unreal Engine 5.1, combined with the
"

No Building" mode, makes the game so much better than I remember. And last, Cortex's Yearly Themes episode is what kicked off today's topic for me. It got me thinking about what I want for next year, and how that will be possible.
---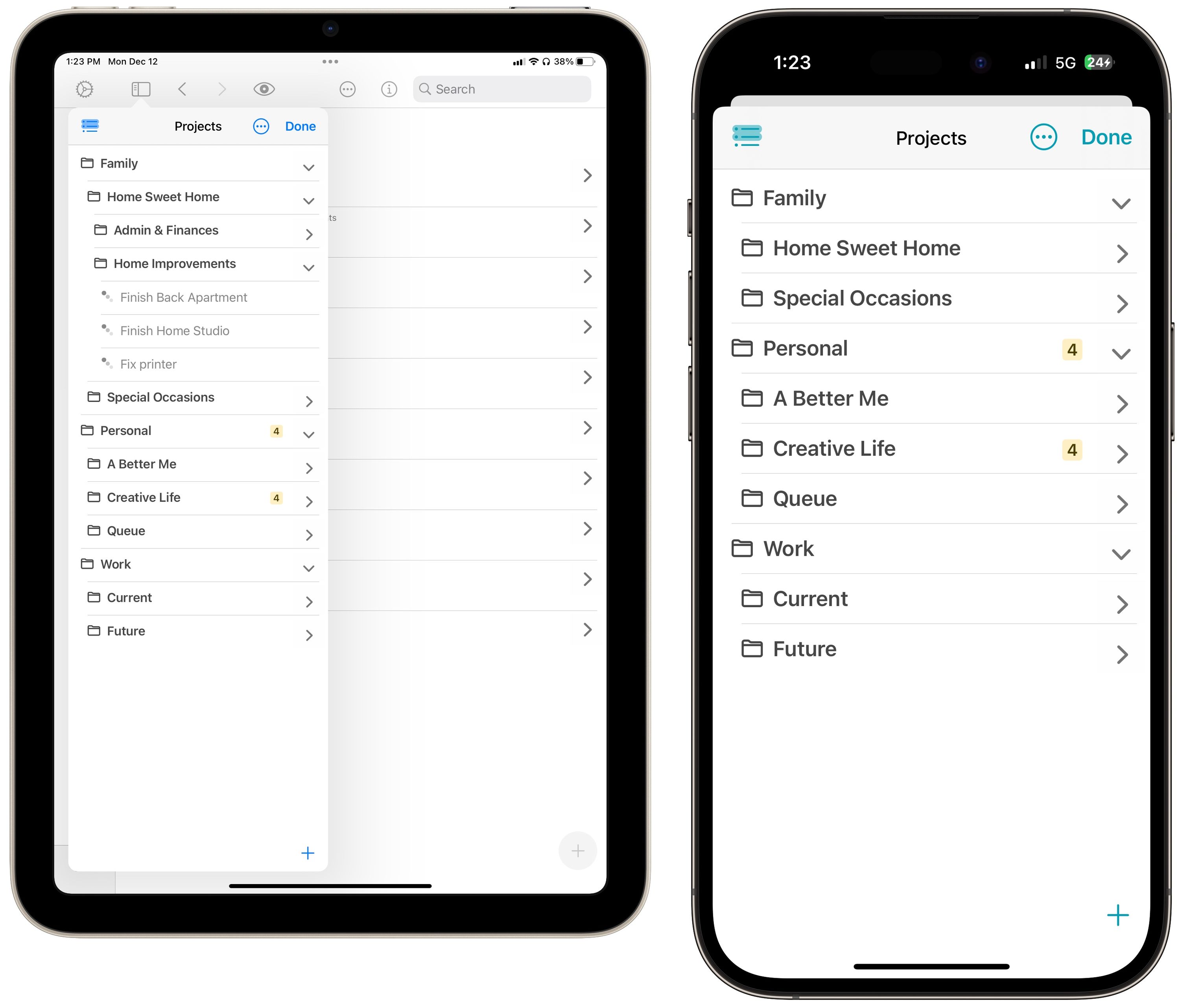 A glimpse at the hierarchy I've built so far, with projects inside of each folder
OmniFocus
I'm starting to prepare for the new year, and I'm planning for it to be my most productive and successful year yet. In order to do that though, I have to get ahold of all the different areas of my life. I've spent countless hours studying how to do this, and now it's time to go back to that system. The answer is GTD and OmniFocus. I've started building out that structure again, and I'll continue molding it as the new year approaches.
Key reasons for this system:
Hierarchy
Sequential Projects
Next Actions
Defer Dates
Review
Explaining these key points:
Hierarchy lets me have all the areas of my life in an outlined layout, with projects inside of that hierarchy.

Sequential Projects hides everything behind the first project, meaning I won't see "Install Sheetrock" until I check off "Hang Insulation".

Next Actions combined with sequential projects is the main reason I've come back to this system. Breaking something down to the smallest task helps me keep all areas of my life slowly moving forward.

Defer Dates lets me push projects and tasks into the future, so they're not in my face at the wrong time. Defer dates helps show me only what's needed for right now.

Review: OmniFocus has a built in review system, so nothing slips through the cracks. Just like a task can be due, reviewing each area of the app and my hierarchy is due as well. This makes sure the hierarchy and system I've built for myself is going well, and a task or project that I've added but never touched isn't going unnoticed. The biggest part of reviewing is that it gives me the chance to add as many Next Actions as possible to all the projects, so future me doesn't have a big task to complete.
---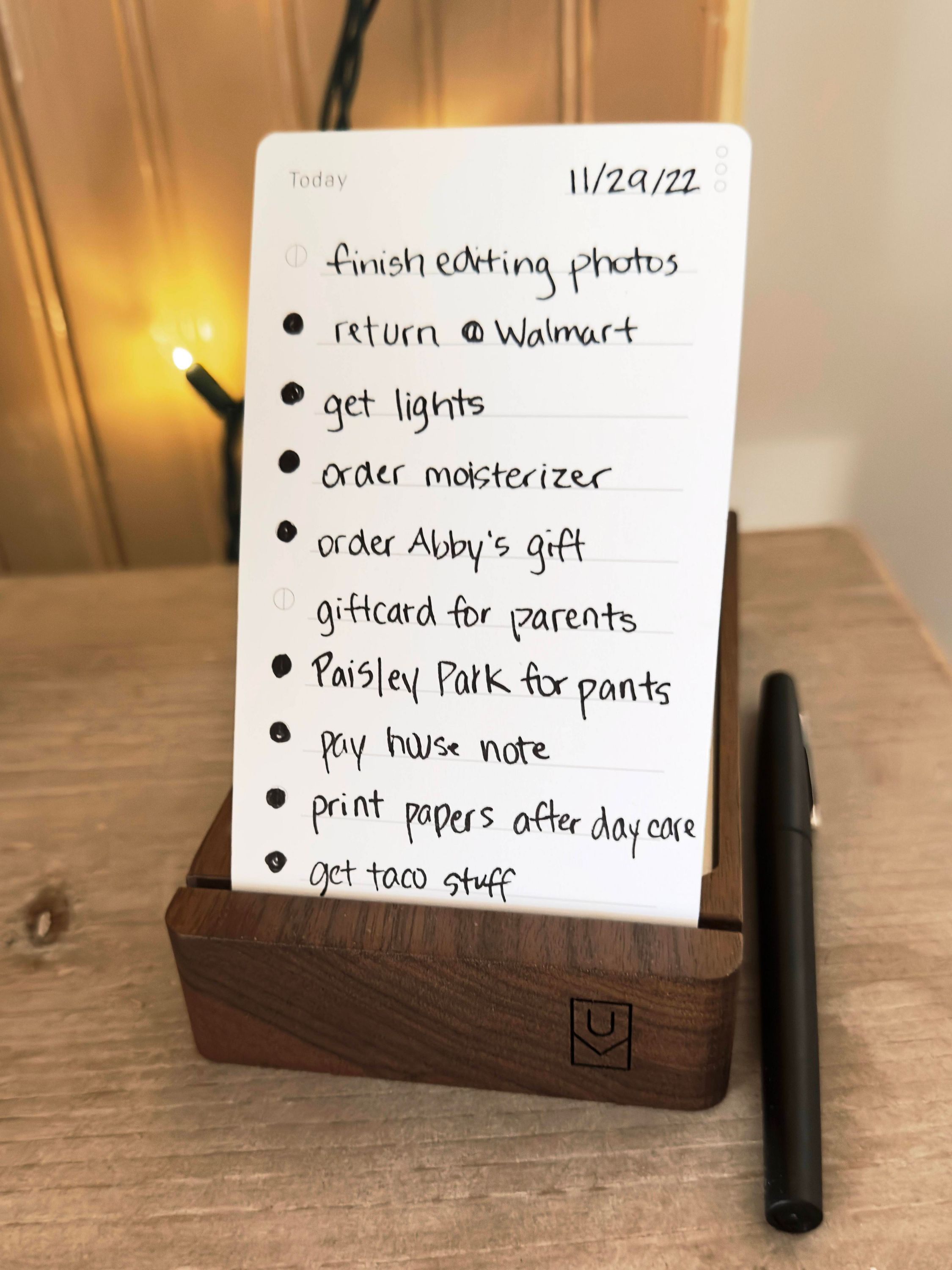 A glimpse at how my wife uses Analog
Analog
Another part of the system that'll be used is Analog, a little card for writing down current things needed to get done. I took the image above when walking out the door, noticing how well Olivia is using Analog throughout the day.
We keep this setup right by the front door, so we see it constantly. Not only does it look good on the entryway table, but it helps keep us productive too.
---

---
Previously
December
November