Make Gifts (Monday Coffee: May 2nd, 2022)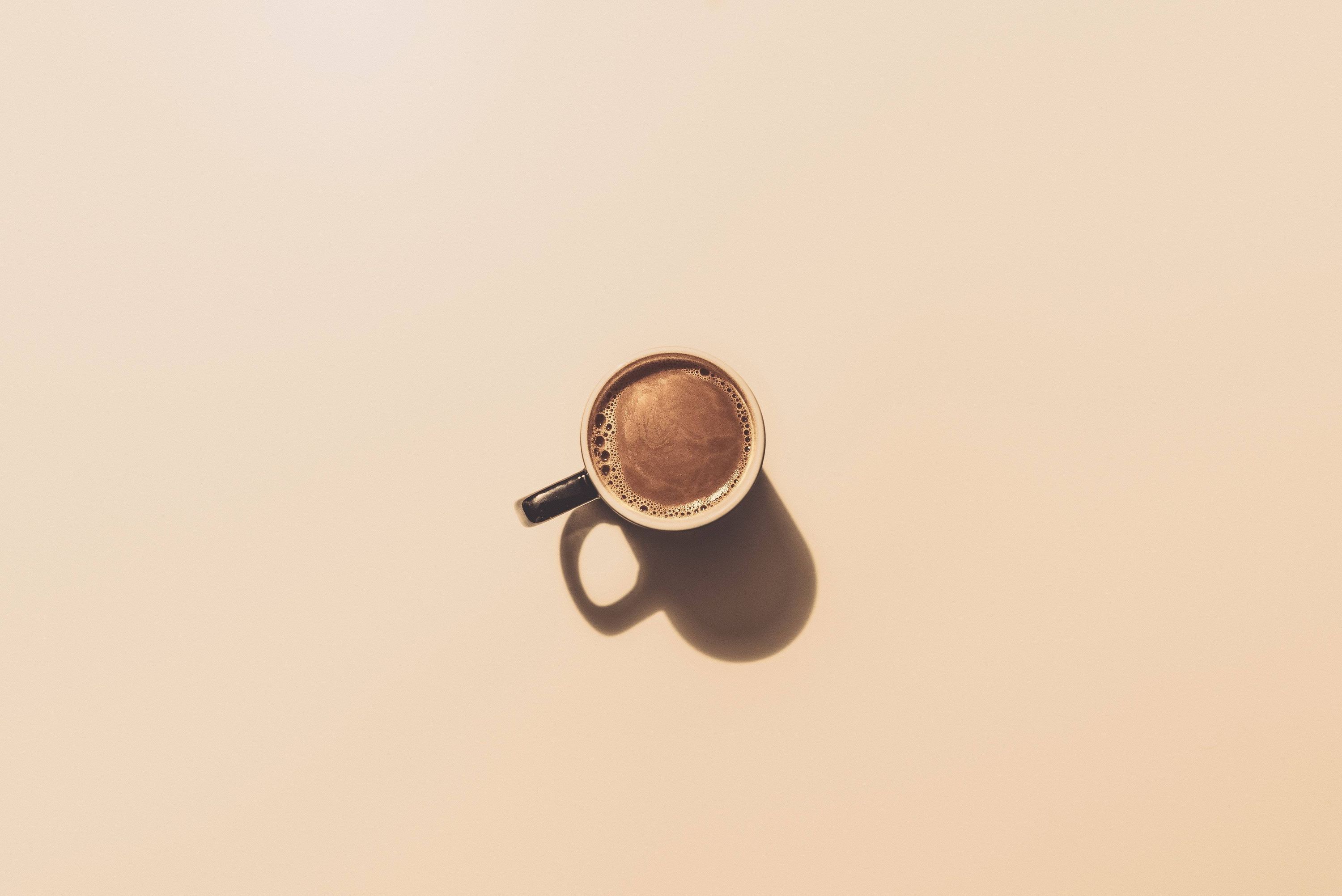 Good morning. Just sat down at the coffee shop to begin working on this week's newsletter. Poolsuite FM is on again for the soundtrack. Field Notes are in front of me, skimming through all my notes from this past week, looking for the sparks of ideas that I had throughout the week that I'd like to write about now. Let's begin.
---
---
Before we go any further, if you're new here, please subscribe below.
---
Make Gifts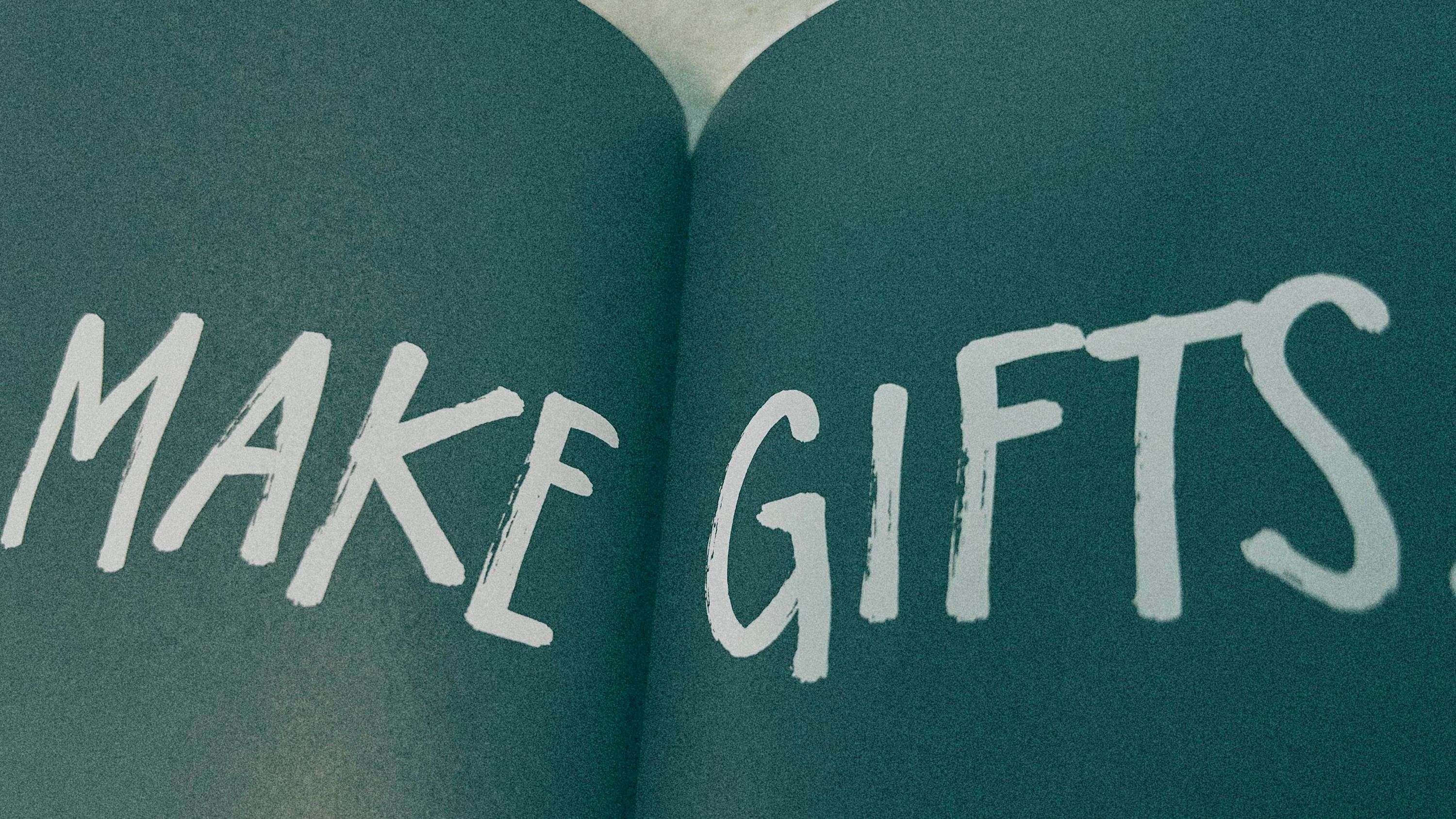 The easiest and most fulfilling way to use our creativity is to make gifts for someone. Whether you're a writer, singer, photographer, etc. — use your talents to make someone something. The simplest things would be special to someone else. Austin Kleon taught me that in his book Keep Going. It's time to start using that advice again. What is something you can make this week for someone? I'll be thinking of the same thing.
---
Guest Posts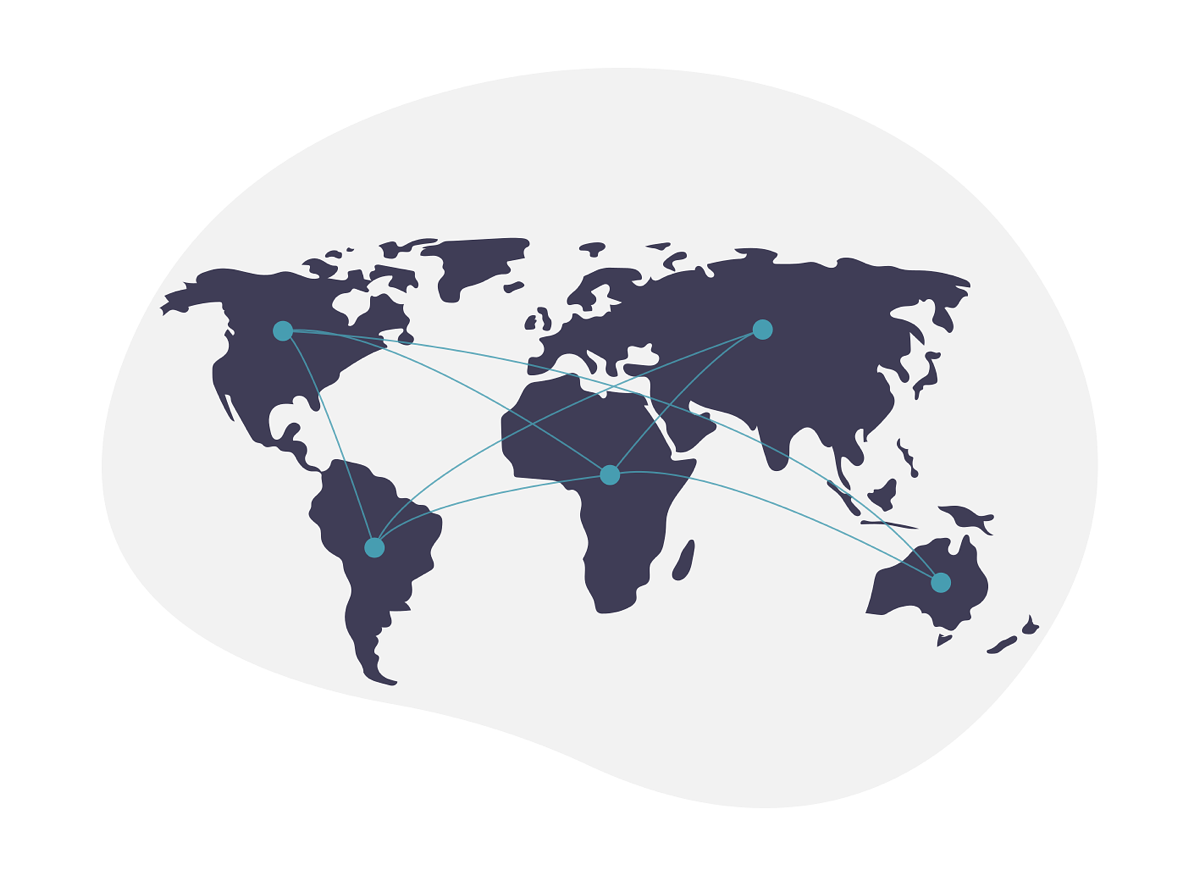 I've received a few guest posts already that I'll be editing and slowly releasing to the blog. You can find the old ones and more info on what the guest posts are about, here. If you'd like to share your own story on my site, get in touch.
---
A conversation with Jeff Goins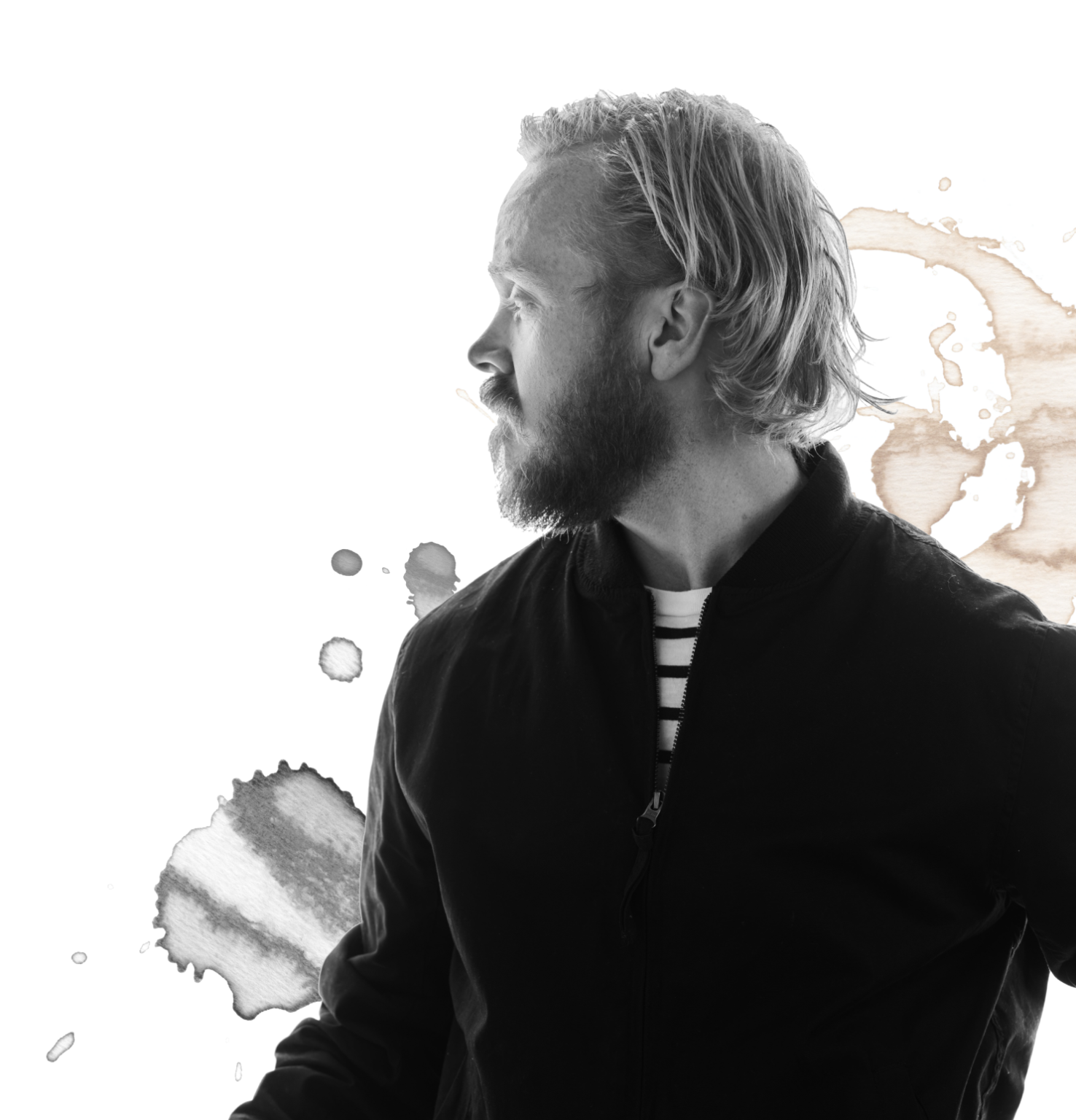 I had a conversation with Jeff Goins last week. I reached out to him, and to my surprise, he offered me so much wisdom on life and the creative life. My plan is to print out the entire conversation and study it.
Two initial thoughts:
Reach out to someone and discuss the smallest things. Thoughts and advice from others helps you with your blindspots.
Attempt to reach out to people that are more successful and more well known than you. They're people like us, but most people shy away from trying to have a conversation with them. We're missing out on so much insight by not allowing those who walked the trail already to help us on our path.
---
Mark One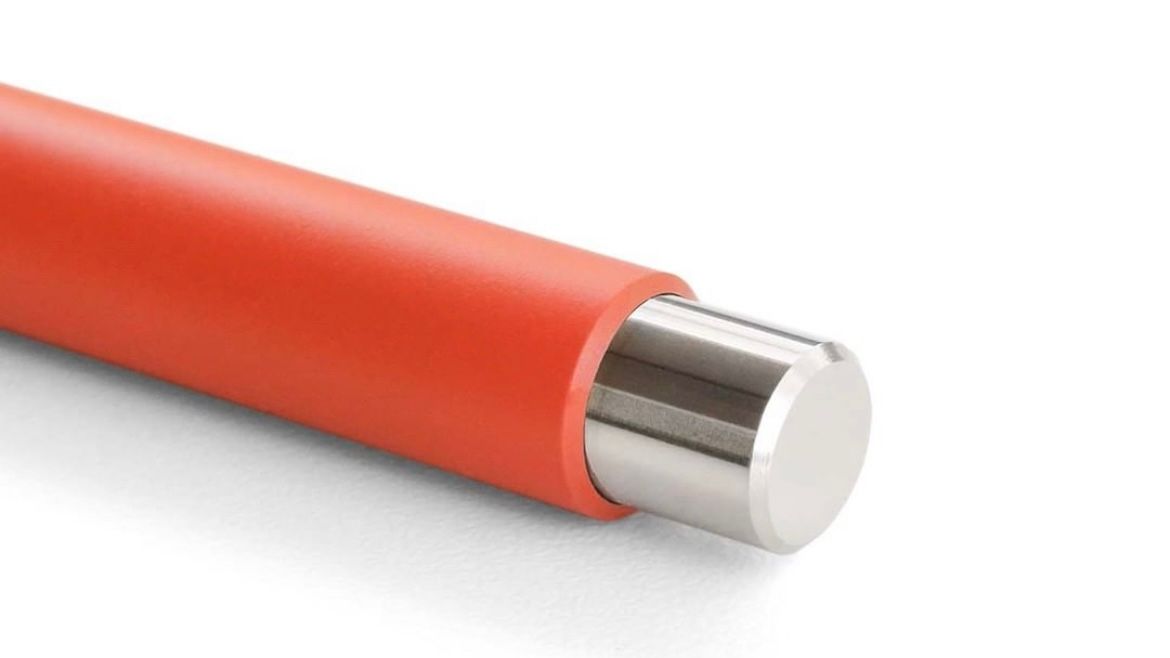 I received my Mark One last week, and I've been writing with it ever since. It's created by Studio Neat, a company of two people (Tom and Dan) from Austin, Texas. The Mark One is such a beautiful and minimal pen. You'll notice from some of my Field Notes photos how nice the writing ends up being. If you've never heard of Studio Neat, I highly recommend their products.

---
My Apple Notes System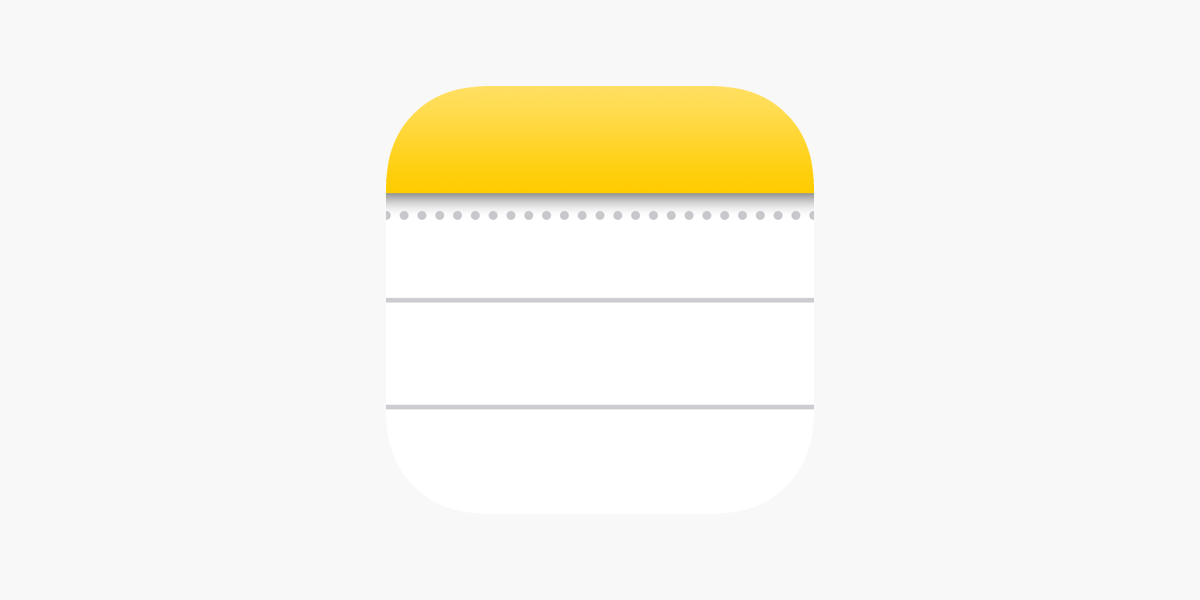 I spent yesterday restructuring my notes yesterday. I moved away from a dozen folders to only a few.
Create
Family (shared)
Personal
Shopping
Work
Instead of having folders for every topic, I'm now using tags to handle the specifics. Everything now fits inside of one of these five folders.
Anything creative goes in Create. The Family folder is shared with Olivia so we both see anything that goes in there. Personal is anything dealing with my own life. Shopping is where I throw things that I might be interested in purchasing. And Work is where I through reference notes that pertain to my job.
The tags are things like #health, #lyrics, and #reference. I have about twenty tags as of now. A quick way for me find a specific topic without having to dig through tons of folders.
The main "Notes" folder inside of Apple Notes is the inbox for me. That's where notes start. Later, I tag the note and move it into one of the five folders. A simple workflow for hundreds of notes.
---
nashOS: a shortcut for Shortcuts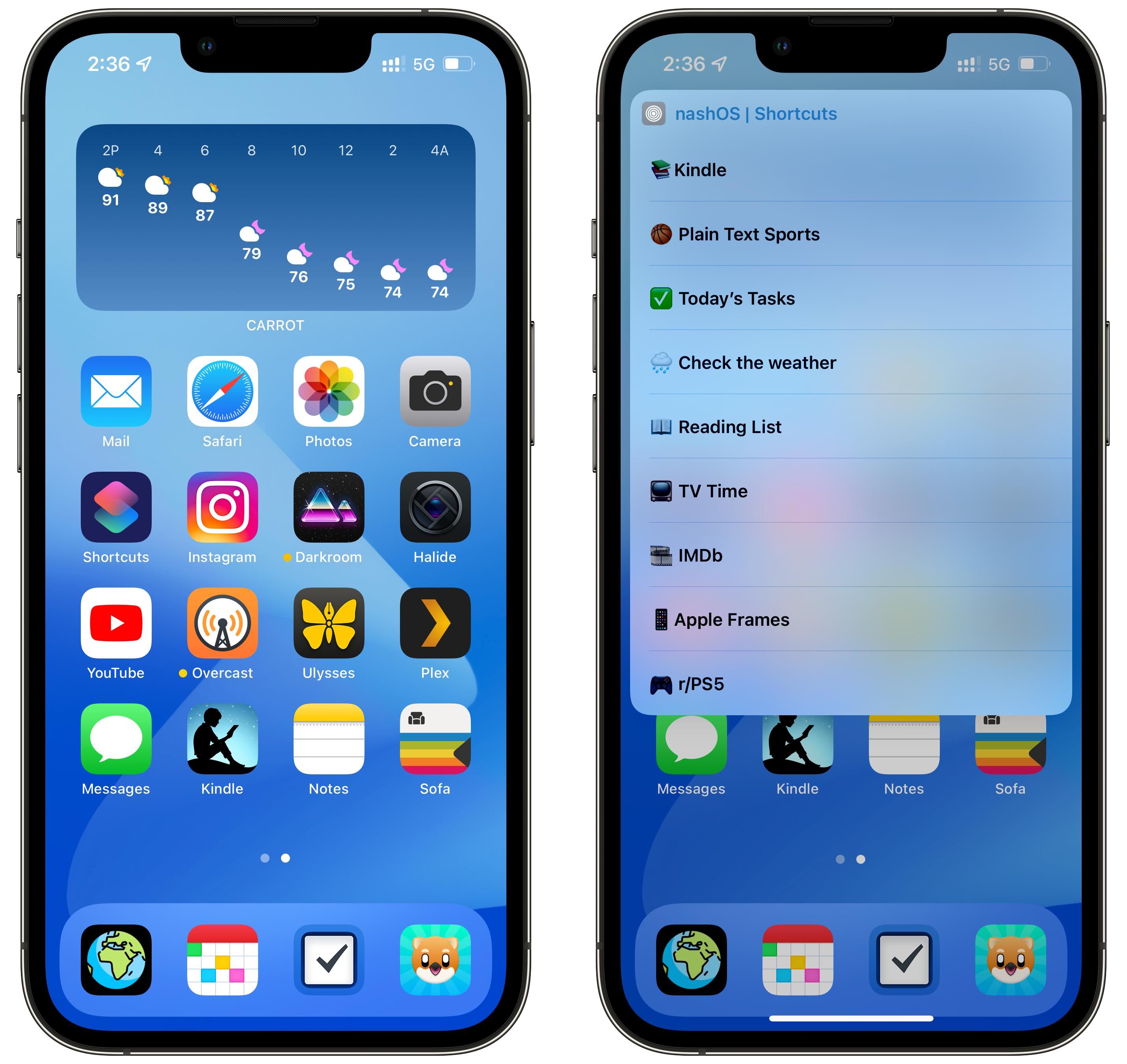 There's dozens of little things I do over and over on my phone. This shortcut is built to handle all those things. Whether it's an app, a website, or a specific task, this shortcut will slowly be built to be the default to start doing these things. When I notice the pattern of doing something more than once, I'll add it to this list. You can download this shortcut here.
---
Suns vs Mavericks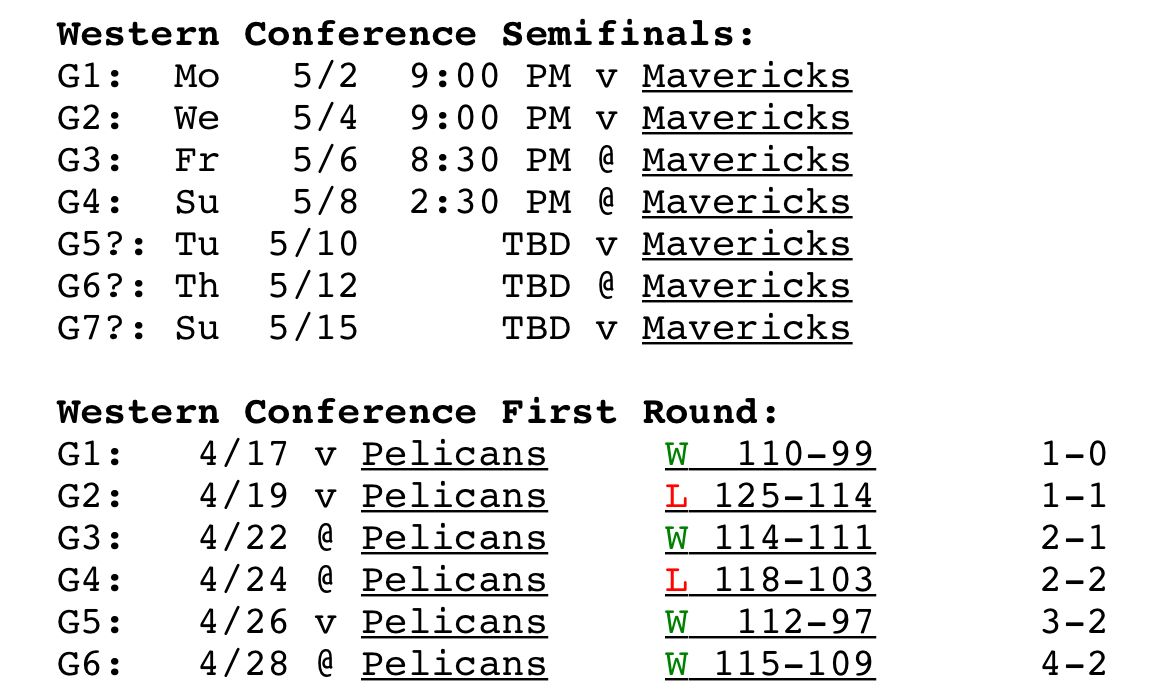 Tonight is Game 1 of the Suns/Mavs series. Not much to say at this moment. Just something I'm excited about tonight. I believe our defense will make it hard for the Mavs to do much. I could be wrong, but I think this series will be a lot easier than the previous one.
---
Random Field Notes Photos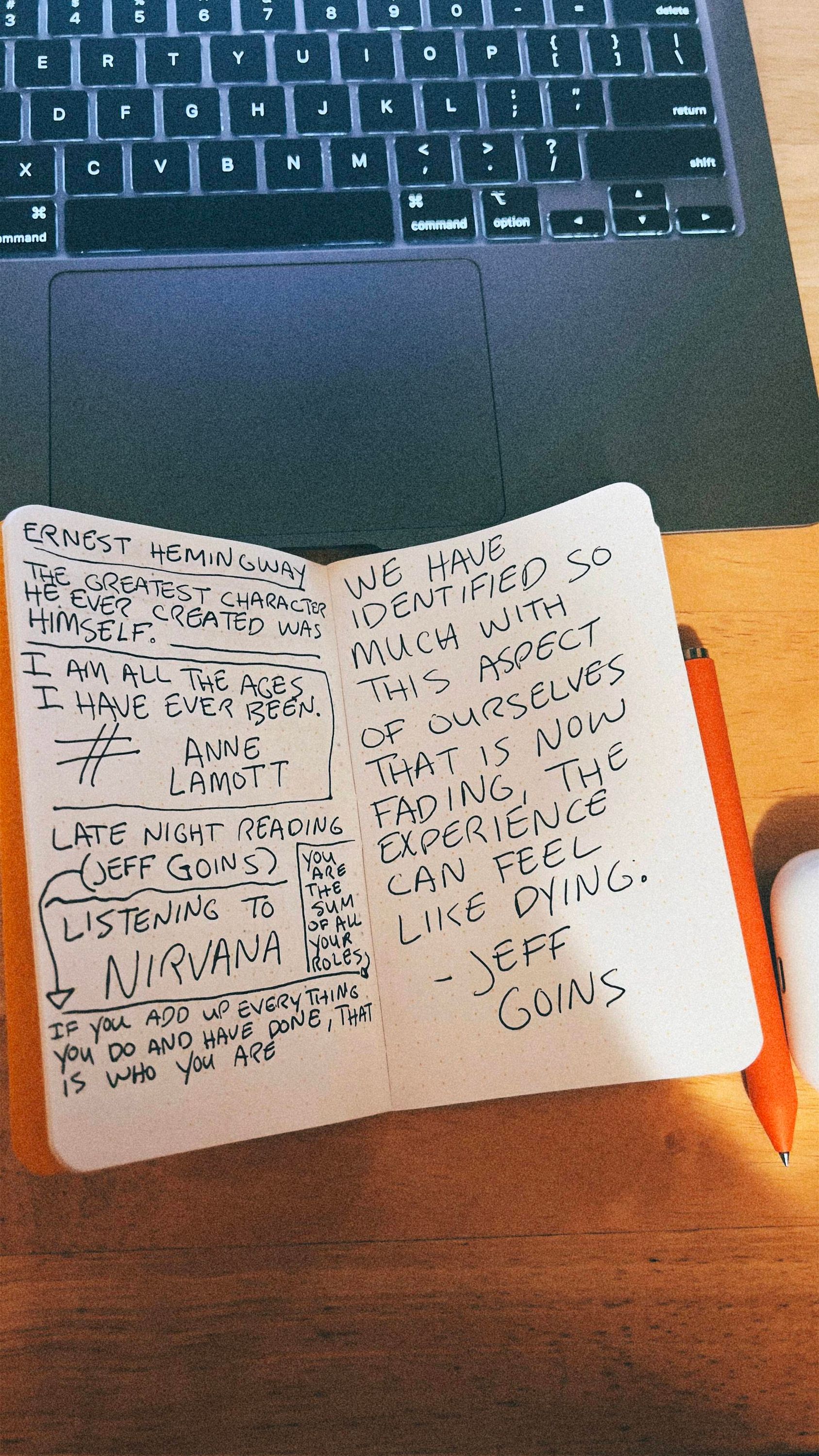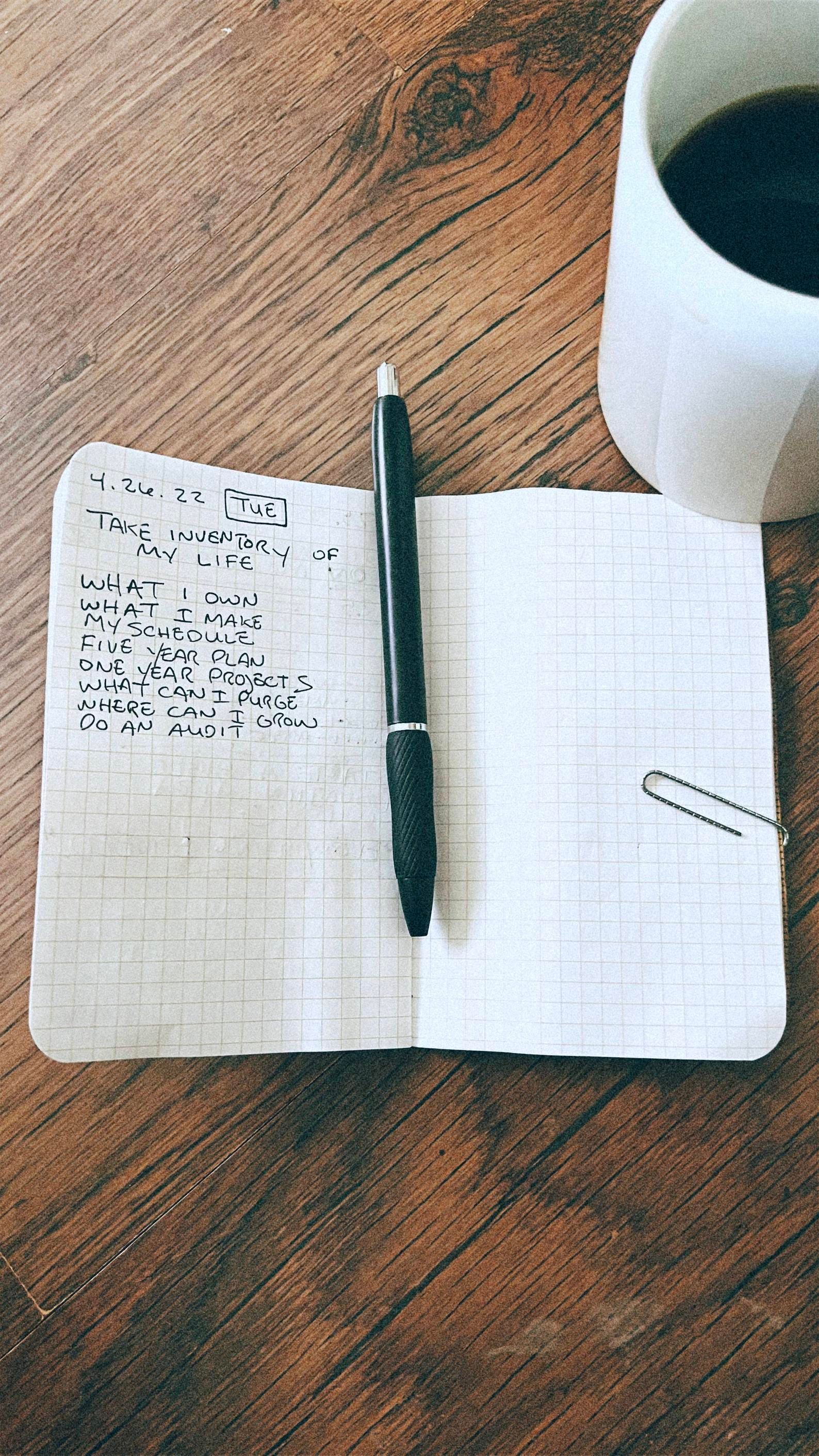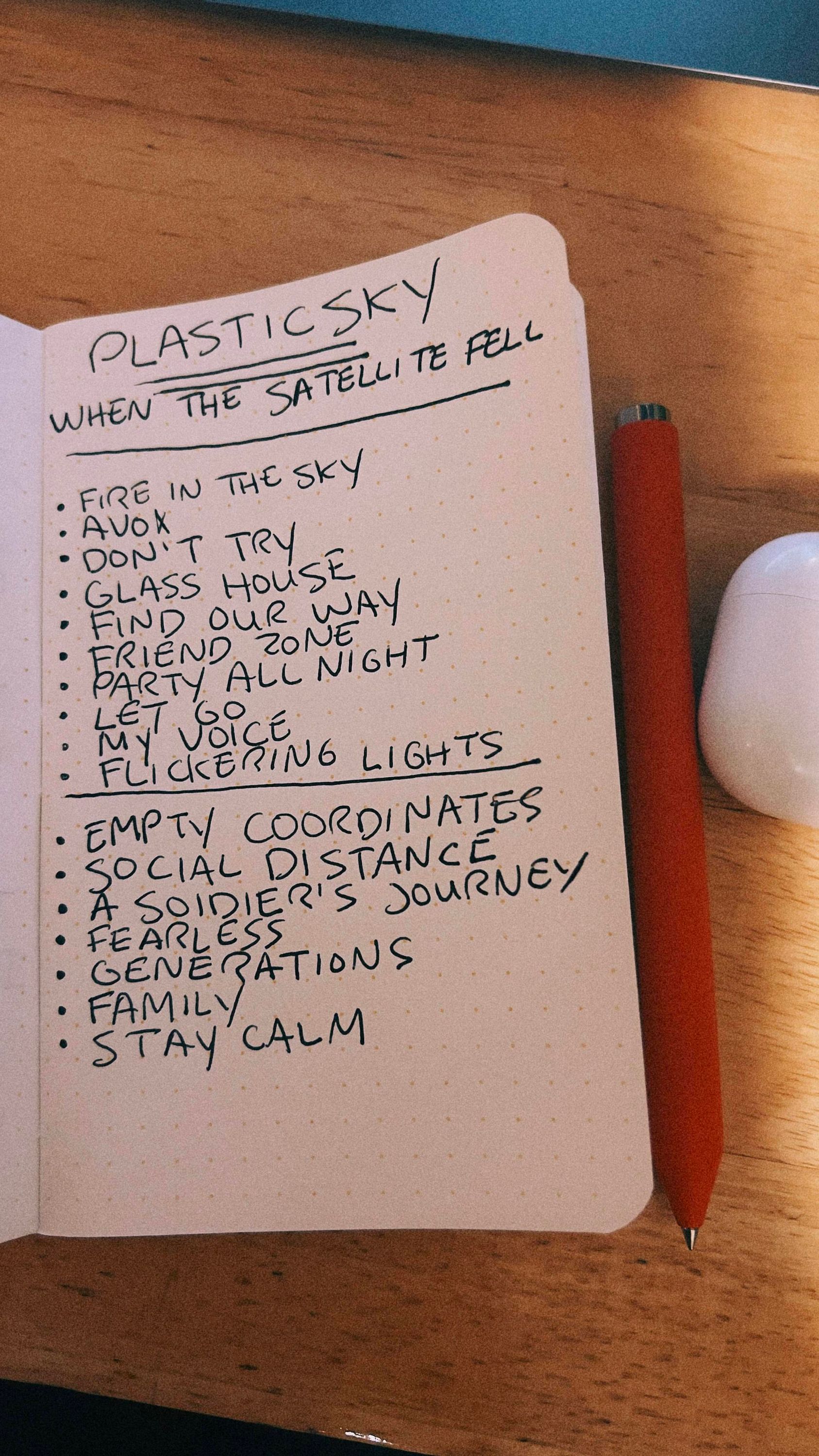 ---
Kendrick Lamar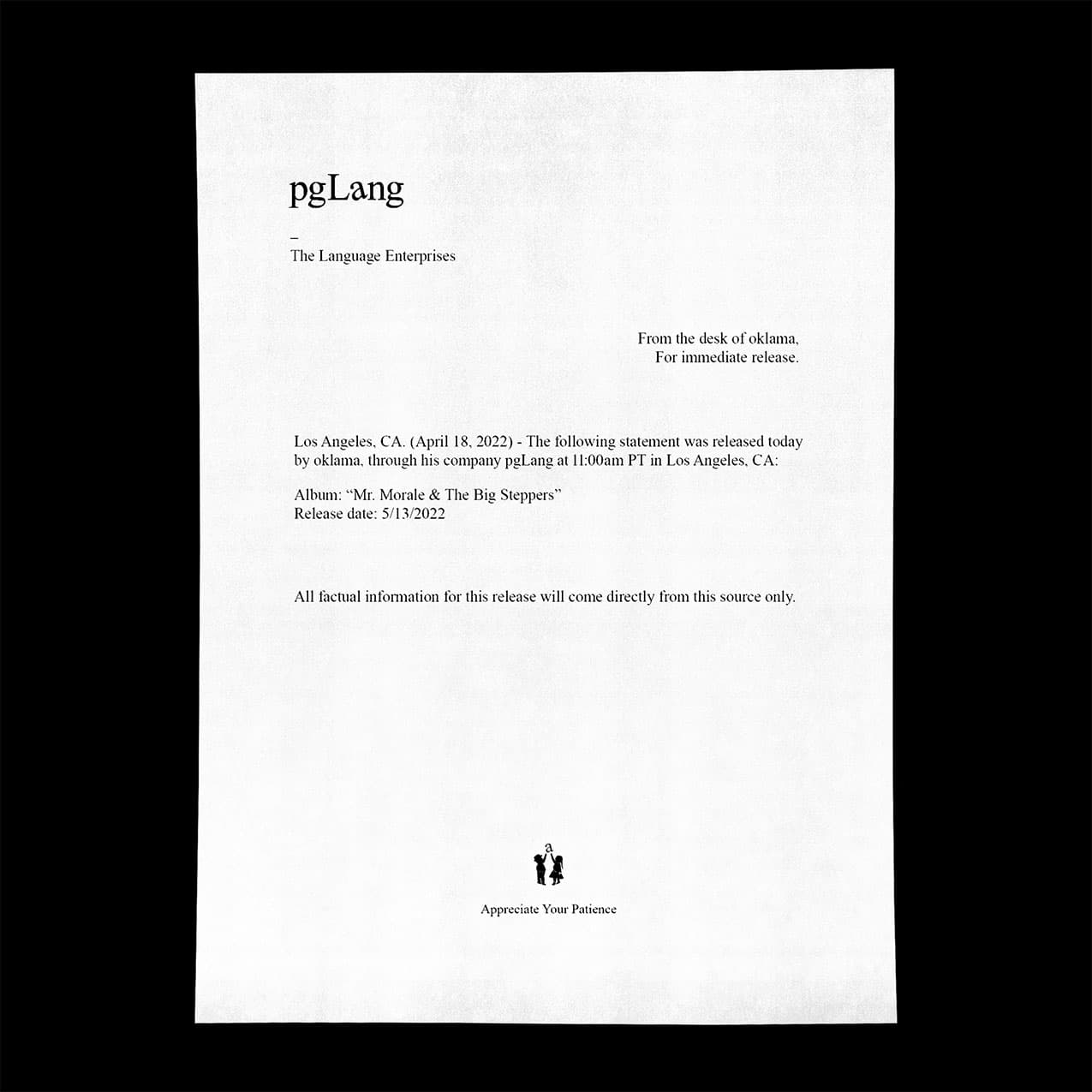 This is, what I believe to be, the first week of a two week rollout for Kendrick's new album, "Mr. Morale & The Big Steppers." Interesting name. It's been five years since his last album, "Damn".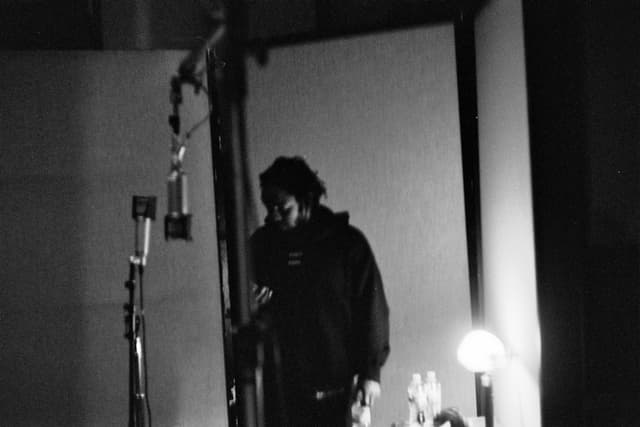 Here's what he wrote about it back in August:
I spend most of my days with fleeting thoughts. Writing. Listening. And collecting old Beach cruisers. The morning rides keep me on a hill of silence.

I go months without a phone.

Love, loss, and grief have disturbed my comfort zone, but the glimmers of God speak through my music and family.

While the world around me evolves, I reflect on what matters the most. The life in which my words will land next.
I'm expecting something big from this new album.
---
Church Notes
May 1st — Even if you can't see them, pray for them. Religion tried to condemn people, He redeemed them. My mess became my message.
---
Links from the blog
Here's few things I linked to last week:
---
Previously
April 25th: Field Notes and stickers, cheap projector, Elon buys twitter
April 18th: Why Mondays, share your story, aiming for instant, Family Dashboard, micro tools, making music again, create like there's no metrics, I deleted TikTok