How to Build a Website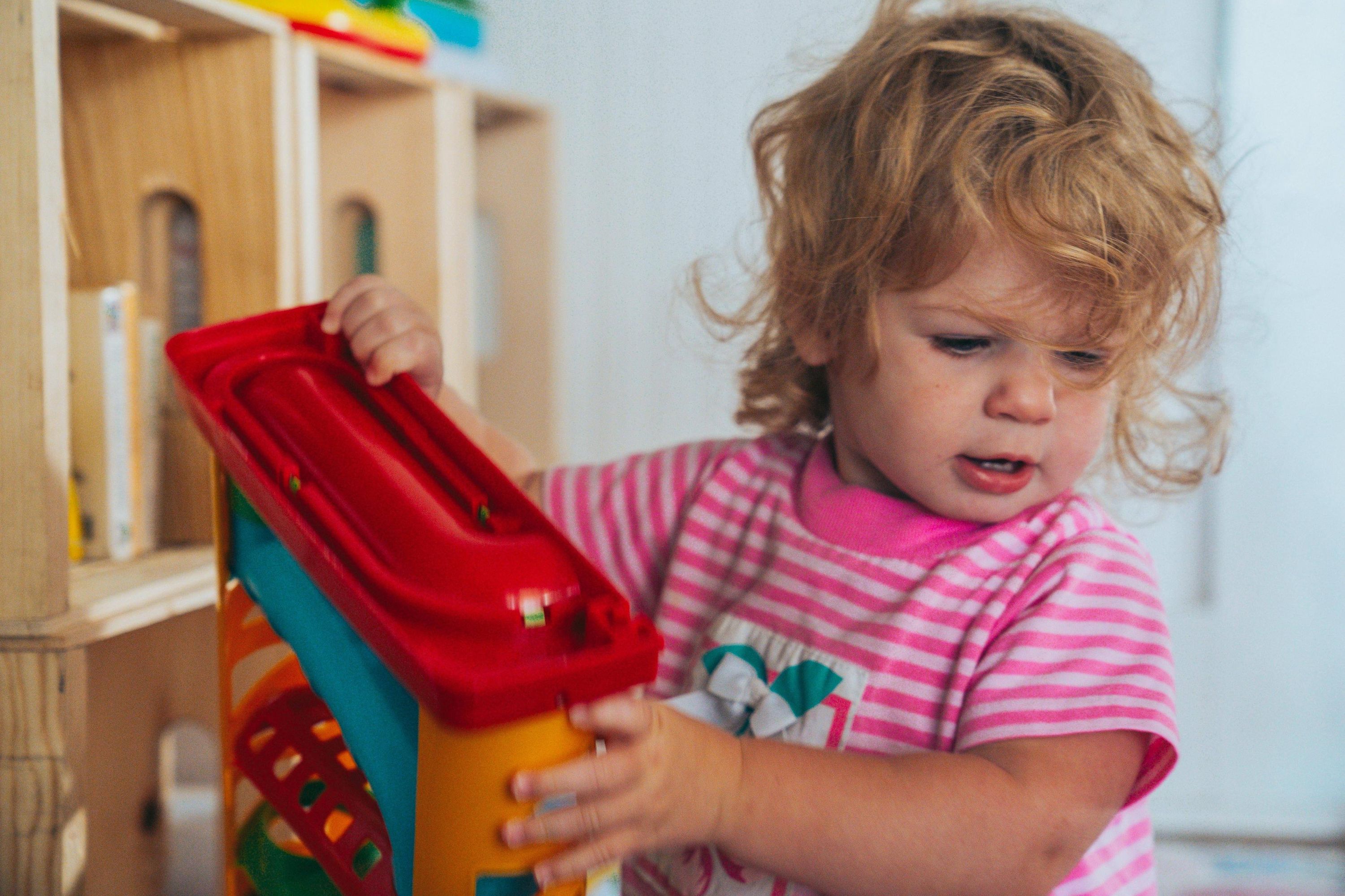 Good morning! Writing you before I clock in to work. Finished writing this letter yesterday, at a coffee shop right next to the basketball gym. Wrote this in an hour, then went play basketball for 5 hours. Feeling great, health wise, and work is not feeling stressful anymore. Finally able to relax and just do the job. This new position took some getting used to, but I think I'm finally settling into it. Anyways, I hope this letter finds you well.
---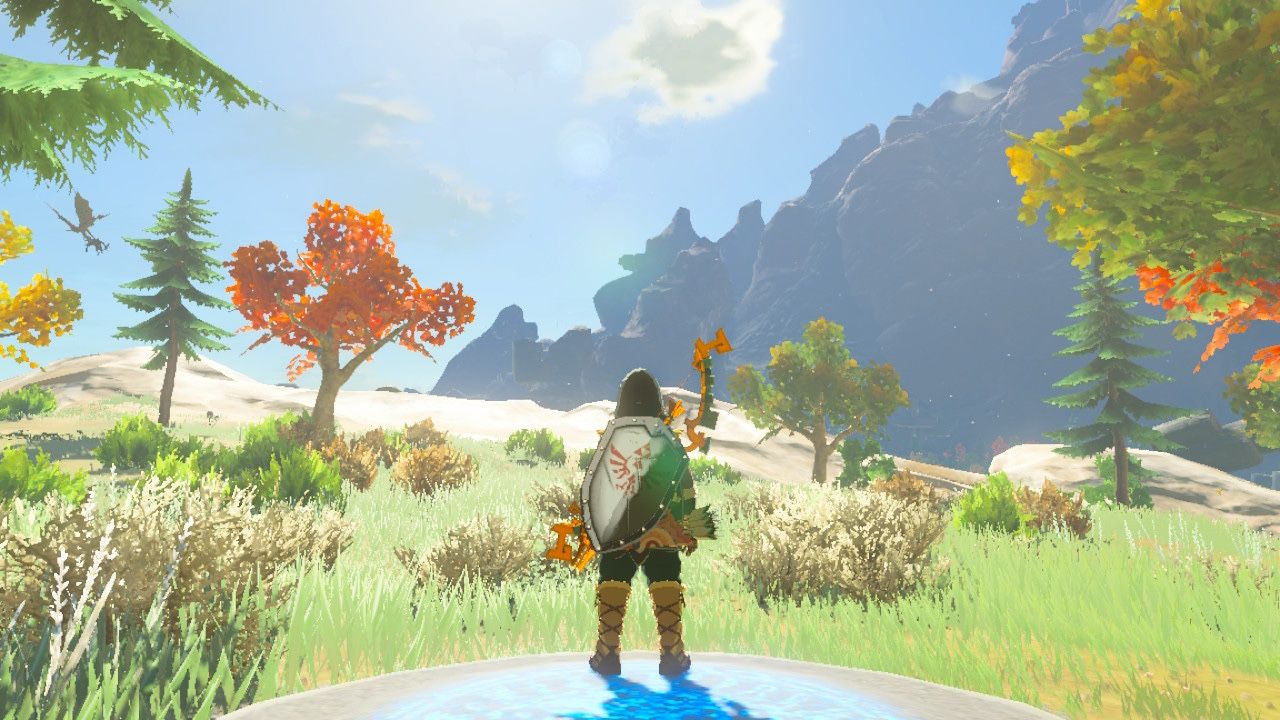 The Box is collecting dust. Turned on the
PS5

for the first time in months, just to turn it off and start playing Tears of the Kingdom again. All those amazing looking games on that expensive machine, and yet nothing has my attention like Zelda.
---
How to Build a Website
This week on Morning Coffee, I share a video that I made last week, how my website is built, and what apps I'm using.
---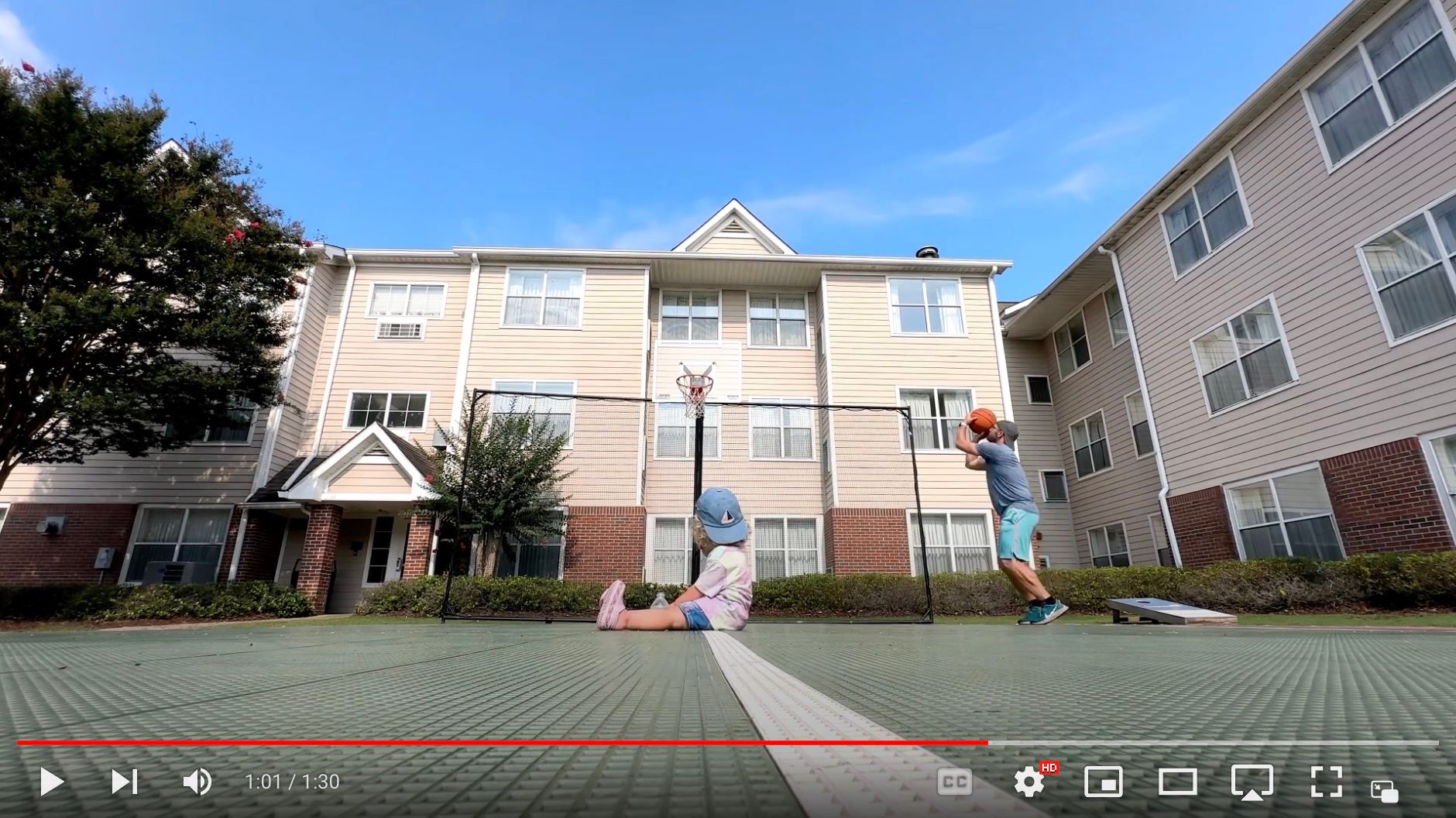 I made a video
I made a video a few days ago. It's been awhile since I made one. While on vacation, I decided to capture a few minutes with Rose. It shows me working out, playing basketball, and the dynamics of us hanging out together. This is a combination of the iPhone .5 lens, Lumafusion for editing, and a Youtube piano ballad that I screen recorded and dropped underneath the edited video.
This was a quick process that I knocked out right after recording it, while Rose was napping. When she woke up, we watched it together, and then she asked if I wanted to watch Cocomelon. She wasn't impressed.
---
How to build a website
Have you ever thought about doing video tutorials on how to make websites for subscribers? I would pay for it.
No plans to do a video tutorial, but a quick list in this week's newsletter seems easy enough to do:
That's all you need. The setup is pretty simple. Other than tweaking the look of your Blot site (I've been iterating on mine for a decade now), and deciding on a writing app (I swear by Ulysses for this).
I love how lightweight this setup is. Most places like Squarespace and Wordpress seem too heavy and bloated for the average person.
(I even used this exact setup for my wife's photography website.)
---
Apps I'm Using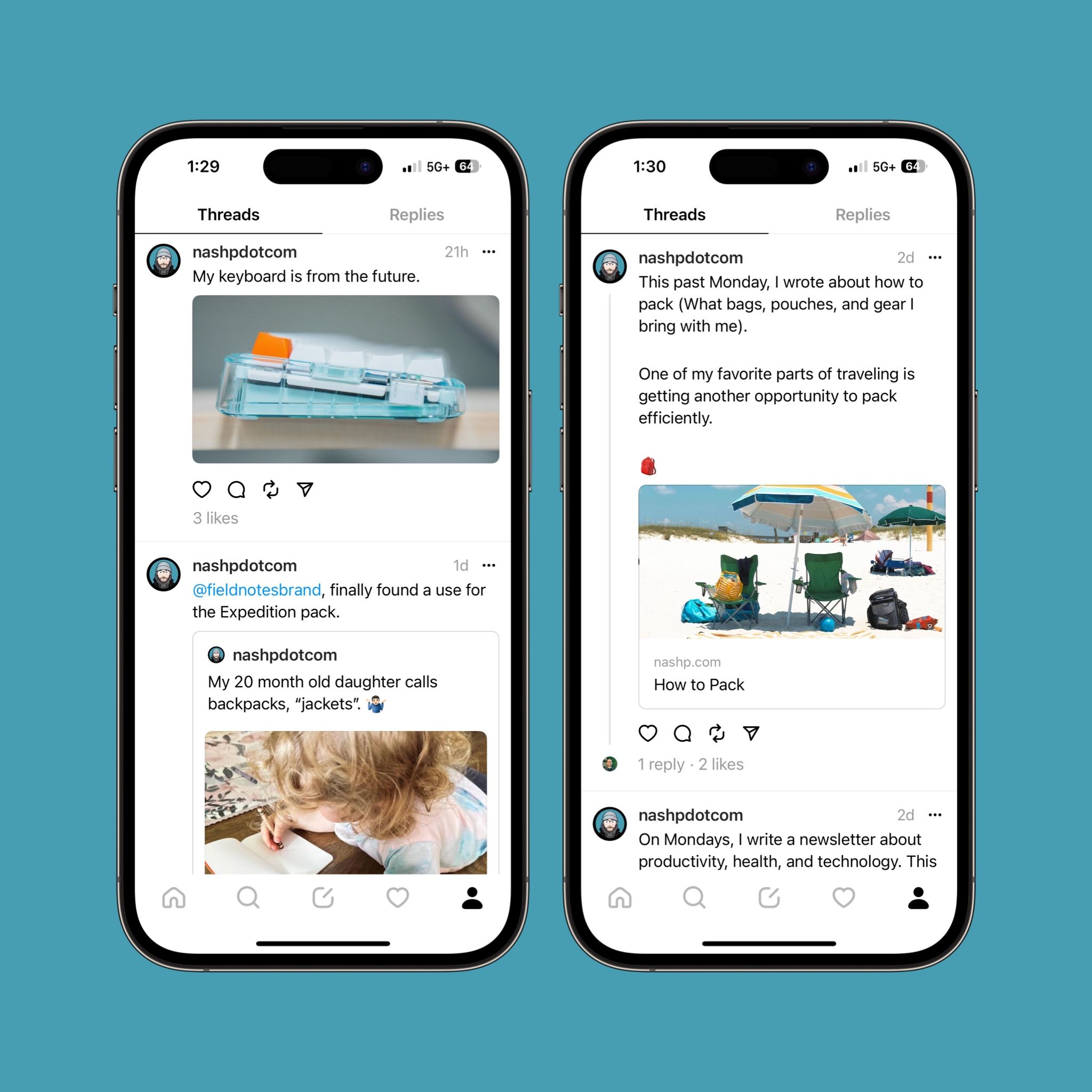 Threads seems like a great evolution of the way I like to use social media, without all the extra junk. It's Instagram's version of Twitter. It reminds of who Instagram was right when they originally launched, before Facebook bought them. Back when they had a problem to solve, and their execution was beautiful. I hope Threads doesn't add tons of features as it grows, and I hope they keep it this lightweight and nimble. It feels just right.
Here's what I wrote as my first post:
Threads has a lot going for it:

No ads/junk
Easy onboarding
Clean and simple
No extra features
Familiar environment
The people showed up

Meta hasn't done many things right, but with this one, they nailed it.
Peak is a new app that just launched that puts all my fitness stats on a single screen or widget. I'm usually having to jump back and forth to a few different apps or screens to see this information, but now it's laid out on one screen. Really enjoying this one so far.
---
Church Notes: 7.9.23 - Personal Peace in Perilous Times. Summer in the Psalms. Three ways to experience the peace that only comes from God: God's promise, provision, and power through prayer. Don't let the world shape how you live.
---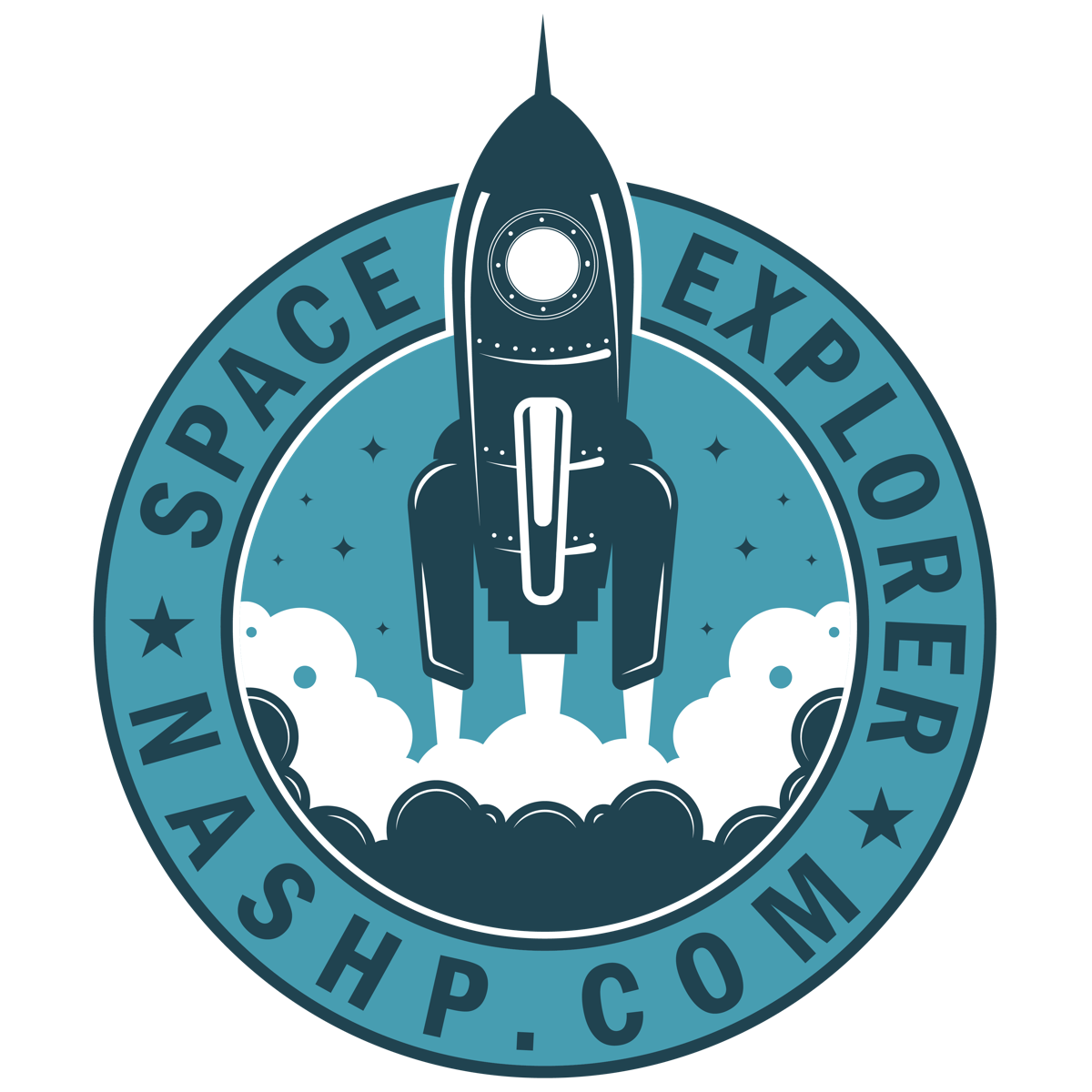 Space Explorer. Shared my insights on becoming a better human for 65 weeks. During our last visit, I teach you how to pack. The journey will continue until we reach our destination.