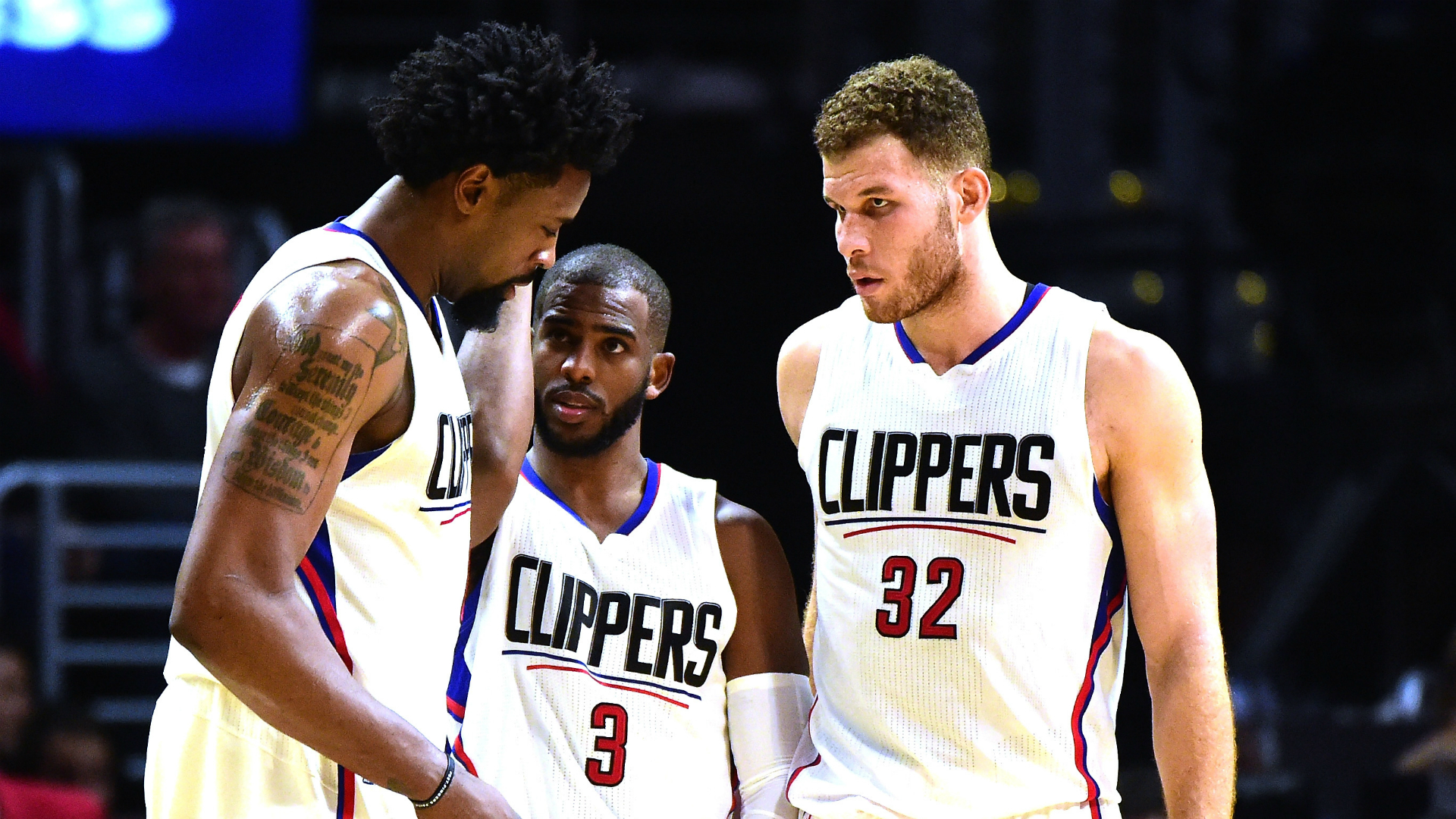 We're a few days away from the NBA playoffs. The Clippers had a weird year: starting off with the best record in the NBA at 12-2, and then injuries started happening, between Blake Griffin and Chris Paul. The team sputtered and lost their identity during for most of the season, and it took much longer than I thought it would for them to get it back—so much so that I started assuming that they'd lost their identity for good. Until recently.
The last five games have been very impressive, as the Clips are getting hot at the right time. Going into this weekend, I couldn't ask for anything more than what I'm seeing: Chris Paul is being very aggressive, looking to score, and looks as fast as he's looked in years. And Blake Griffin is looking to score near the rim more, instead of settling for a long-distance shot.
The Clippers play the Jazz in round one, and even though they won't be a push-over, I expect to advance past them, while getting in rhythm and gaining momentum for the rest of the playoffs.
I Hope
Doc staggers Blake and Paul's minutes, so one of them are always in the game.

Austin Rivers has a speedy recovery and returns in the first round against the Jazz, so he's back to himself sooner rather than later.

Blake Griffin focuses on the paint. Get to the rim, use his speed to gain the advantage against slower bigs. Be aggressive, in the post and driving.

Chris Paul looks to score first. When Paul is looking for his shot, we're a different team. He becomes an even bigger threat than the version of him that's mostly a passer.

Jamal Crawford doesn't disappear in this year's playoffs. As dominate as he's been during regular seasons, I've yet to seem him dominate many playoff games. He's capable of taking over any game on any night, and we'll need him to do just that.

DeAndre Jordan continues to be a defensive threat, disrupting every shot and every drive that comes his way.

DeAndre sets high picks for CP3, near the half court line. When the screen is that high, Paul can attack the floor with much more space, and the pace is increased as soon as that screen is set.

The Thunder win, so we can play the Spurs in the second round. Not scared of the Warriors, but we match up much better with the Spurs.

We stay healthy during the playoffs. I'm tired of fluke injuries ruining our playoffs chances.

The bench is shortened to Crawford, Felton, Speights, and Rivers (when he returns), with Blake and Moute also playing with the second unit at times.
These are just a few thoughts. I look forward to seeing it all play out.