Preparing for Mr. Morale & The Big Steppers
This is where I'll gather all the information about Kendrick's new album and its rollout. Expect all the details here. 1
---
---
Nu Thoughts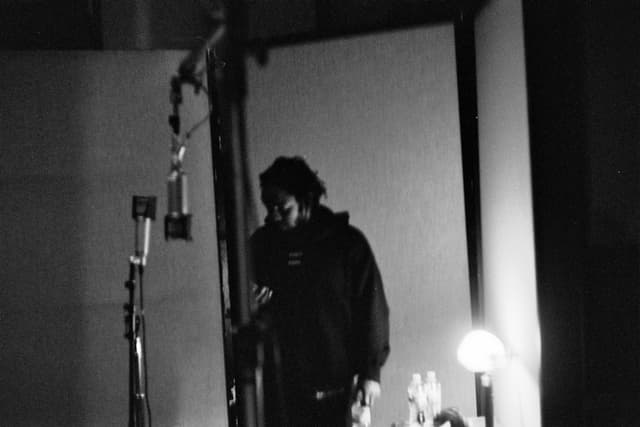 After being silent for almost five years, on August 20th of last year, Kendrick shared some thoughts and announced his album is on the way:
I spend most of my days with fleeting thoughts. Writing. Listening. And collecting old Beach cruisers. The morning rides keep me on a hill of silence.

I go months without a phone.

Love, loss, and grief have disturbed my comfort zone, but the glimmers of God speak through my music and family.

While the world around me evolves, I reflect on what matters the most. The life in which my words will land next.

As I produce my final TDE album, I feel joy to have been a part of such a cultural imprint after 17 years. The Struggles. The Success. And most importantly, the Brotherhood. May the Most High continue to use Top Dawg as a vessel for candid creators. As I continue to pursue my life's calling.

There's beauty in completion. And always faith in the unknown.

Thank you for keeping me in your thoughts. I've prayed for you all.

See you soon enough.

-oklama
---
For Immediate Release
On April 18th, the release date was announced: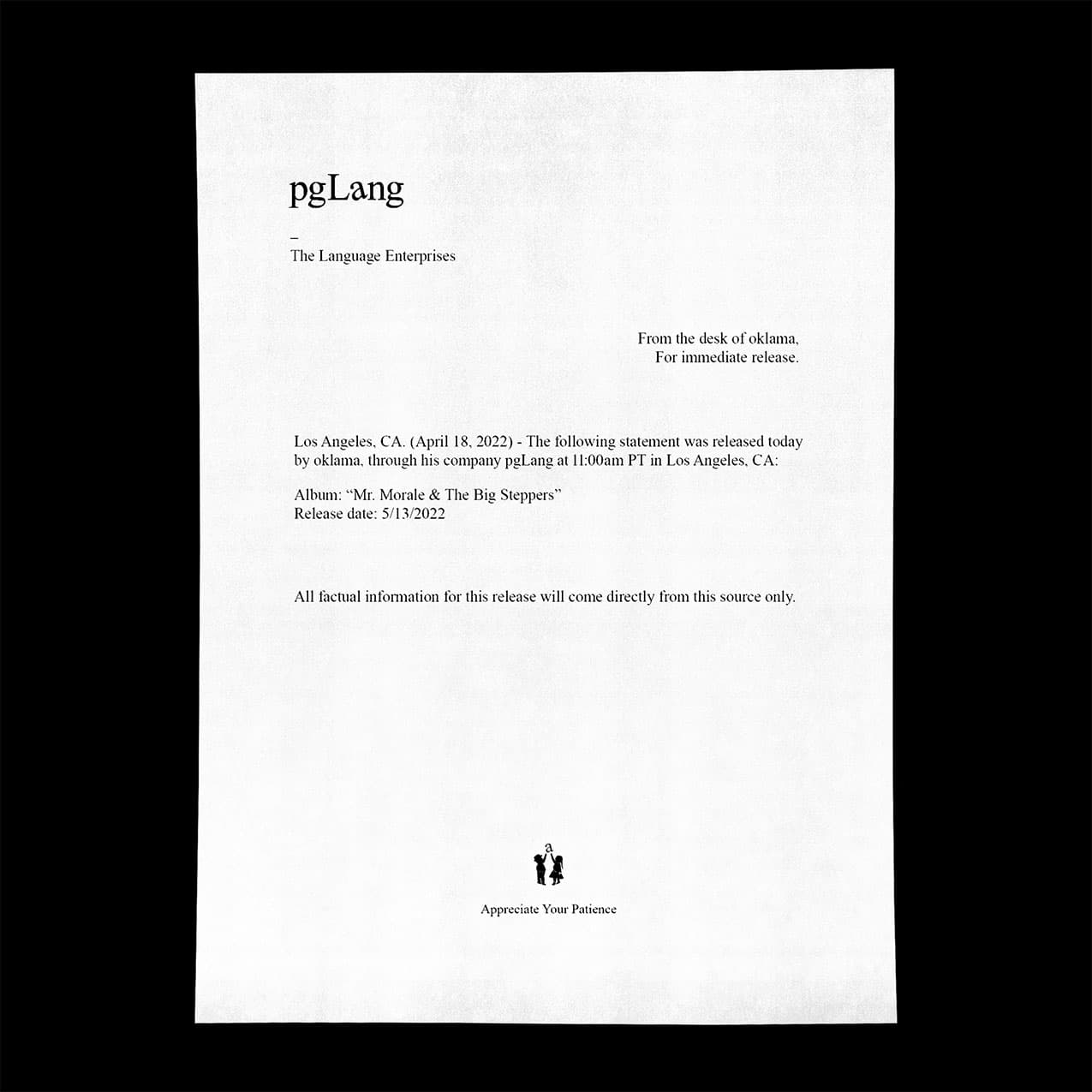 This announcement resembled Michael Jordan's return to basketball announcement:
Kendrick really pulled a Michael Jordan, GOAT shit pic.twitter.com/9AXmWFI57l

— lil mumu. 🇵🇸 (@mautezawad) April 18, 2022
---
The Heart Part 5
But that's the culture, crack a bottle. Hard to deal with the pain when you're sober. By tomorrow, we forget the remains, we start over. That's the problem. Our foundation was trained to accept whatever follows. Dehumanized, insensitive. Scrutinize the way we live for you and I. https://t.co/eMfppbCTzz

— Nash (@nashp) May 11, 2022
When @kendricklamar speaks from the perspective of @NipseyHussle:

As I bleed through the speakers, feel my presence. To my brother, to my kids: I'm in Heaven.

I completed my mission. Wasn't ready to leave, but fulfilled my days. My Creator was pleased.

🙏 pic.twitter.com/kDW1yAOU4h

— Nash (@nashp) May 12, 2022
"Take the drums out."

The drums (heartbeat) stopped, breathing gets heavy (last breaths), then he speaks as Kobe and Nipsey. https://t.co/0ST6UePmqE

— Nash (@nashp) May 12, 2022
---
Oklama
Everything that I've shared so far from the album, Kendrick signs off as "Oklama" instead of Kendrick. Cole breaks down maybe why:
The likely origins of Kendrick Lamar's alias "oklama" pic.twitter.com/jiqp6zb1rs

— Dissect Podcast (@dissectpodcast) May 11, 2022
---
Cover Reveal
Mr. Morale & The Big Steppers pic.twitter.com/tLcJDyNxVe

— Kendrick Lamar (@kendricklamar) May 11, 2022
https://twitter.com/dissectpodcast/status/1524477580367339521
---
Out Now
The album is out now. Find it wherever you listen to music.
---
I don't get to do this as much anymore, thanks to mediocre music being released nowadays. I forgot how refreshing this is to watch a rollout done the right way.↩︎