Ye: My Thoughts on the Album
Seven Songs. 23 Minutes.
Listening Party
Tonight, Kanye West premiered his eighth studio album ye for a small audience in Jackson Hole, Wyoming (and a global audience on a WAV livestream). The album features Ty Dolla $ign, Kid Cudi, Jeremih, Young Thug, 070 Shake, Charlie Wilson and a voicemail from Nicki Minaj.
https://twitter.com/nashp/status/1002384108864012288
I watched horses and a campfire for two hours before the livestream listening party started. Chris Rock spoke for five minutes, and then introduced Kanye, who didn't speak. The album just started playing.
---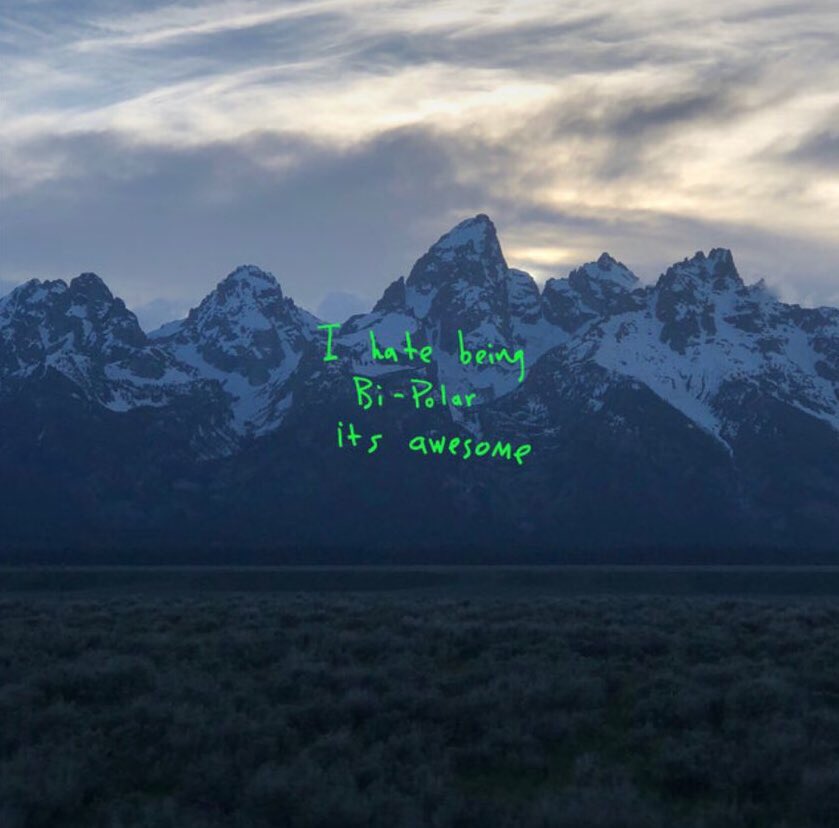 As the story goes, Kanye West created the cover of his new album ye—an iPhone snap of a Wyoming horizon with the message "I hate being Bi-Polar its awesome" Snapchat-caption-scrawled overtop—on the way to the listening session where it debuted, hours before it was made available to the public. West had previously suggested that the album's cover would feature a photograph of his mother's plastic surgeon, but the chosen image is more fitting: ye is an album of dualities, splits, and intentional contradictions, and it also has a slapdash, unfinished quality about it, like a ten-page paper written in a shaky hand on the bumpy morning bus ride to school.
Review
I appreciate this album for how much quality lives inside such a short amount of time1. The production has so much soul, and the lyrics on the album prove that, no matter how bizarre his personal life is, he's extremely gifted at turning craziness into brilliance. Kanye never claims to be lyrical, and he doesn't need to be—but what he is good at is communicating thoughts, whether they're braggadocios, introspective, or shining light on social topics. On ye, he said just as much, if not more, than he usually does on a full-length album, but in just 23 minutes.
The album is full of features, but it's blended so well, they're more like instruments being used. There's a long list of features, but my favorite is by far 070 Shake, an artist signed to Kanye's label. She stole the show on the last two songs, where they feel like her songs that Kanye just used on his album. She sings, "Nothing hurts anymore, I feel kind of free. We're still the kids we used to be." Those words feel incredible to hear.
---
Thoughts on Each Song
Click the footnote button for details:
---
Conclusion
As of now, I've listened to this album about 50 times. It captures a moment in time for me. That's when Kanye is at his best. I appreciate how none of his albums are the same—even if he doesn't execute his vision as well as he wants to each time, he never settles for a formula from the past. He continues to innovate and refresh his approach.
"I got the mind state to take us past the stratosphere. I use the same attitude that done got us here." When I hear that line, I hear him saying to the world, though I'm not always perfect, I'm trying my best. It's worked this far.