The Box Comes Alive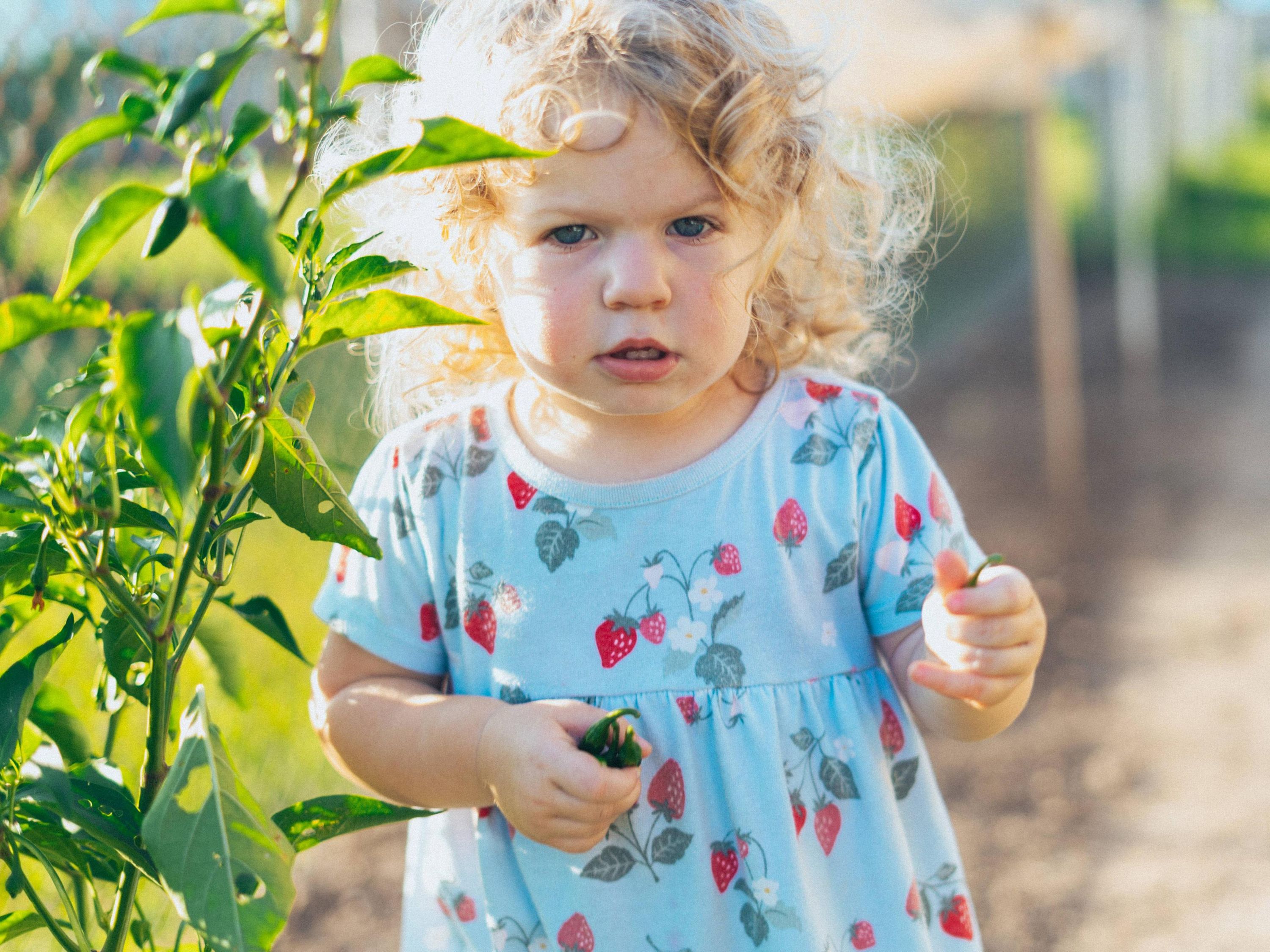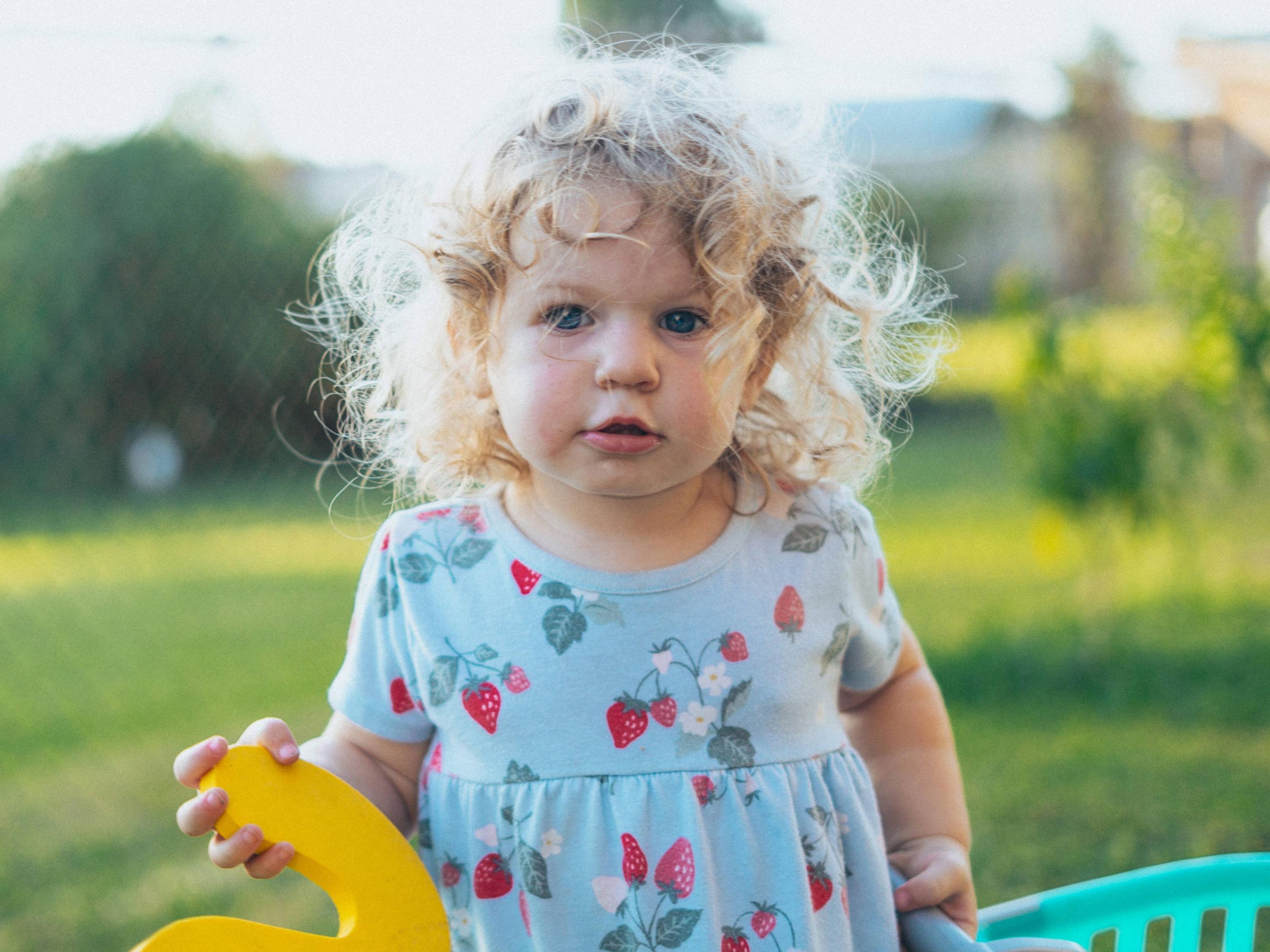 Good morning! I'm writing this while being live on YouTube right now. As soon as I'm done with this writing, I'll be finishing Spider-Man with the family, and then heading to a two-hour basketball session. Rose made 21 months this past weekend, and earlier today, she said a record breaking 7-word sentence to me ("Yea, I want some more Peach Tea.") Hope this letter finds you well.
---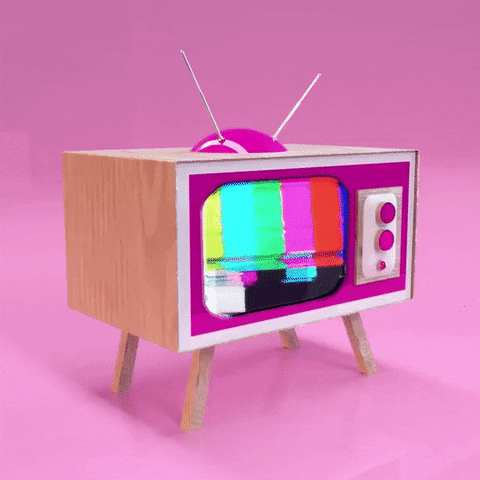 ---
The Box Comes Alive
This week on Morning Coffee, I write about my 24/7 livestream, a 50 track playlist I made, and all the apps I'm using this week.
---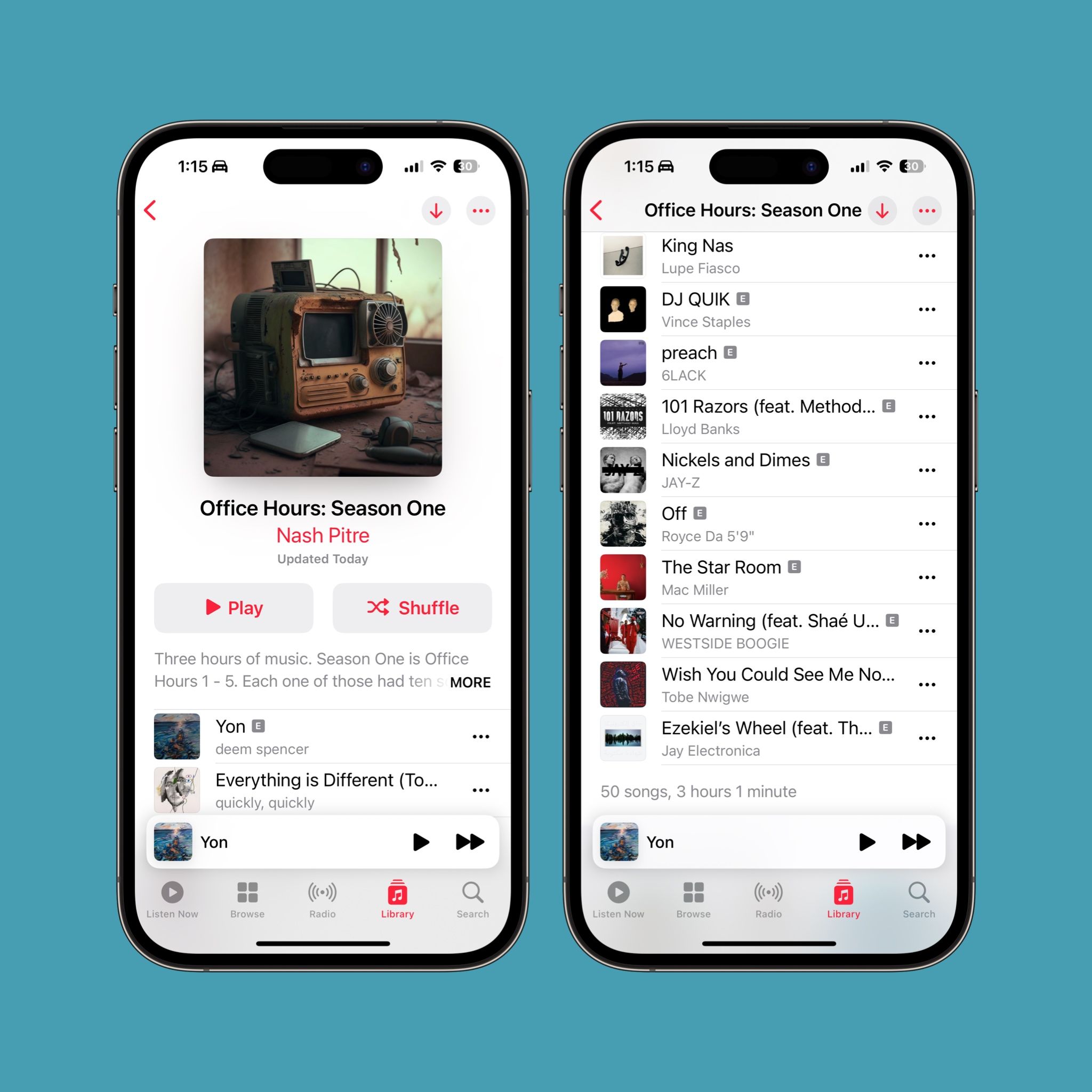 Office Hours: Season One
I made a playlist for you. 50 songs. It started as five different smaller playlists (Office Hours 1-5), and now I'm turned into a bigger playlist that connects to each other. Here's the Apple Music link. Hoping to have Season Two finished before the end of the year.
---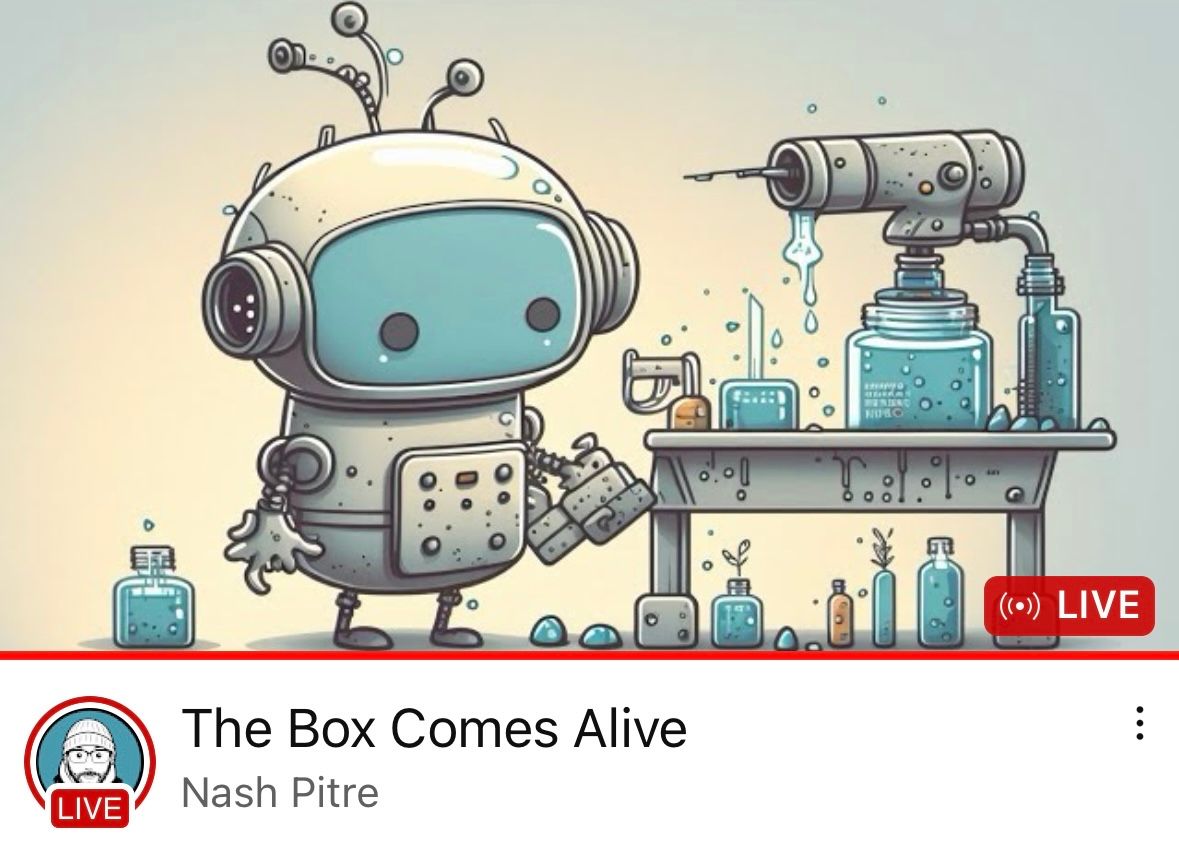 The Box Comes Alive
(Go to youtube.com/nashpdotcom to subscribe and follow along with my livestream journey. You'll get to see me get better at all this each day.)
Last week, I wrote about how I started learning how to livestream. This is another week of that learning. The livestream has basically been on 24/7, while I tweak any bugs I come across along the way (What causes freezes, what transitions look better, copyright struggles, what scene to use at one time, etc).
As I'm typing this, the livestream is showing three different screens: the main screen shows me writing, the bottom left shows the Saints playing their preseason game, and the bottom right is a live view of me in my office as I work.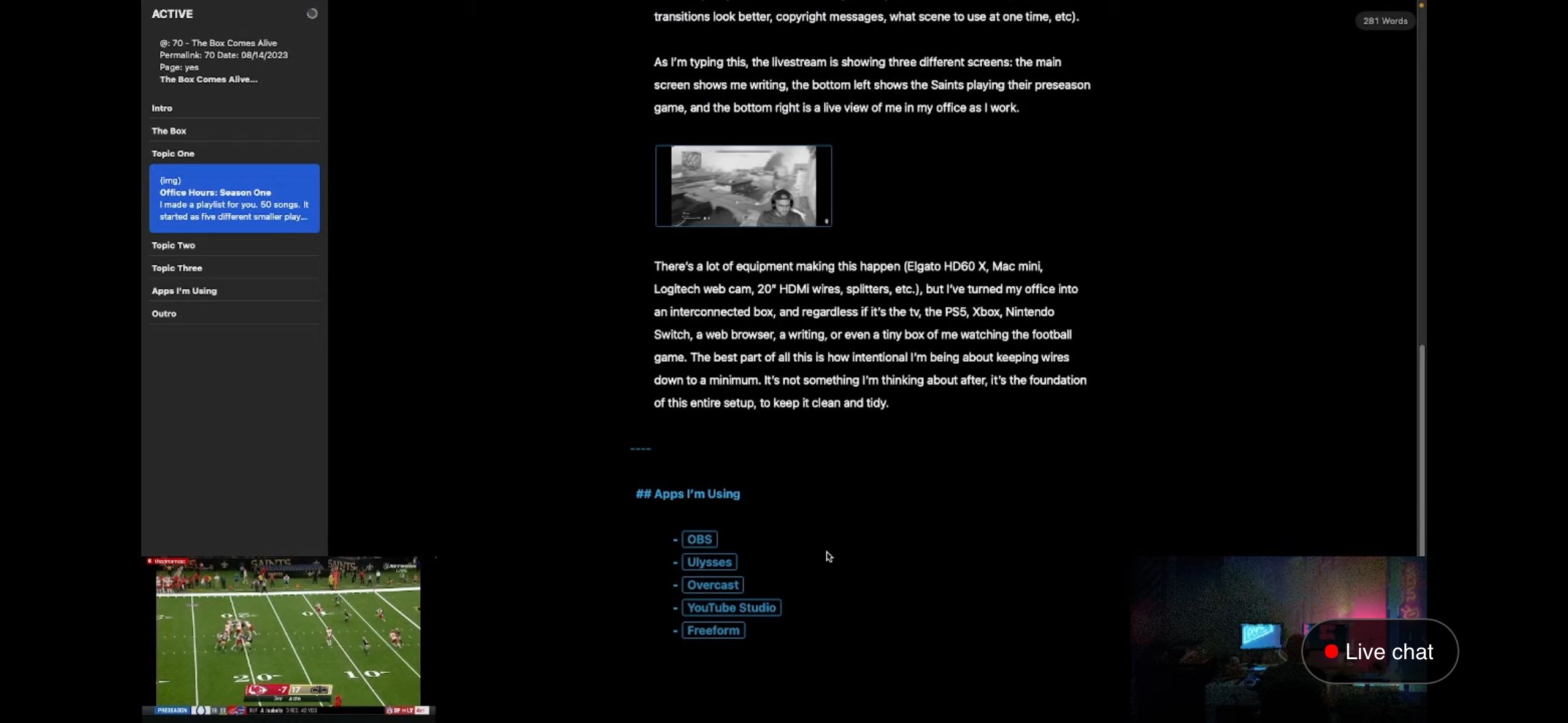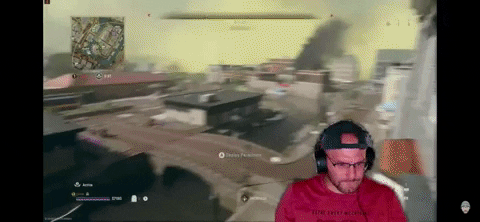 There's a lot of equipment making all of this happen (Elgato HD60 X, Mac mini, Logitech web cam, 20" HDMi wires, splitters, etc.), but I've turned my office into an interconnected box, and regardless if it's the tv, the PS5, Xbox, Nintendo Switch, a web browser, a writing, or even a tiny box of me watching the football game. The best part of all this is how intentional I'm being about keeping wires down to a minimum. It's not something I'm thinking about after, it's the foundation of this entire setup, to keep it clean and tidy.
---
Apps I'm Using
---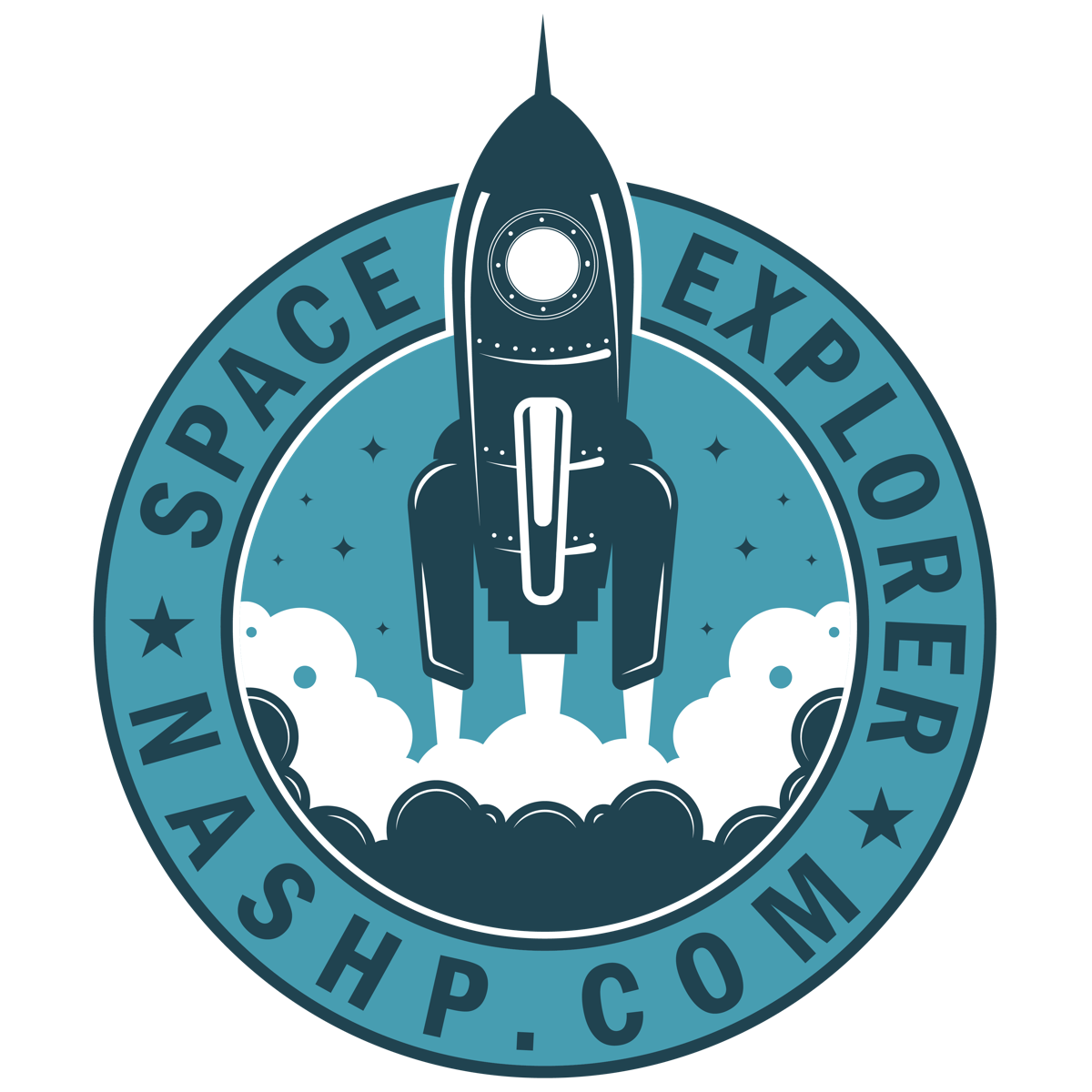 Space Explorer. Shared my insights on becoming a better human for 70 weeks. During our last visit, we started learning how to live stream. The journey will continue until we reach our destination.