Sofa App: Downtime Organizer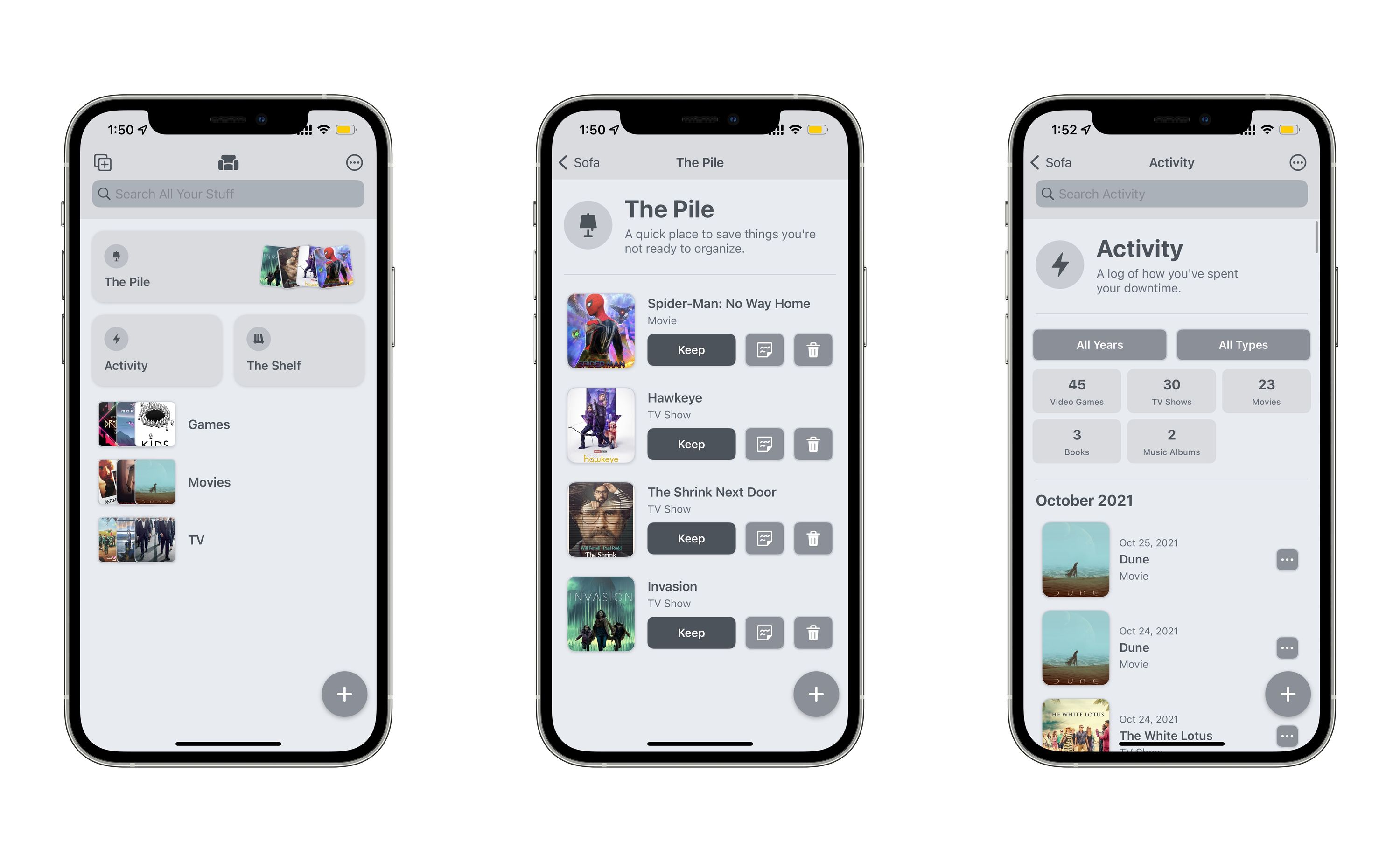 Meet Sofa, an app from Shawn Hickman. Sofa helps me organize my queues. I've made three simple lists: Games, Movies, and TV. I keep a running list of those three areas so I don't have to think about them. Whether I get to them or not, at least they're off of my mind. If I need to go back at a later time to see what movie I was thinking about a few months ago, it'll be right there.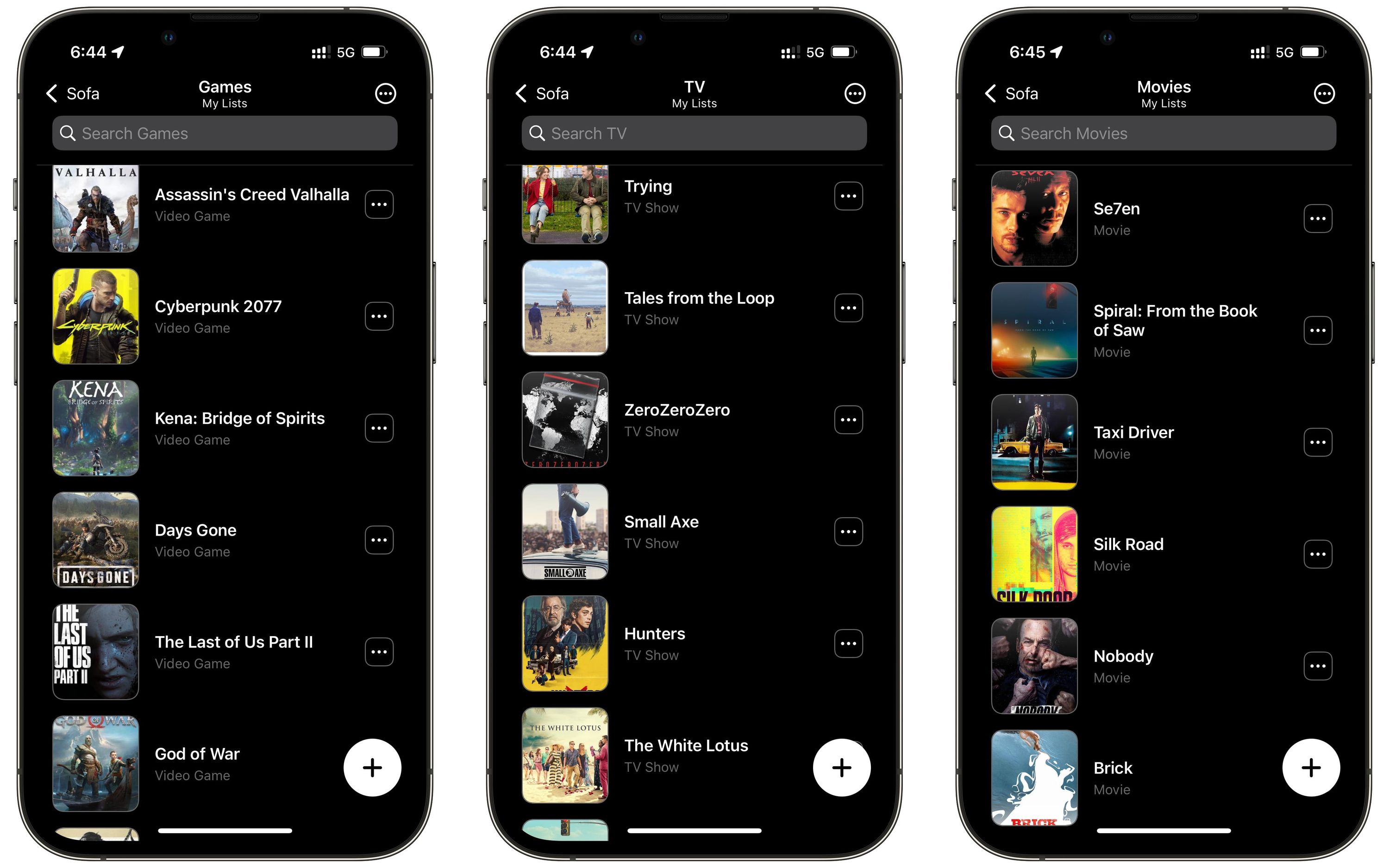 I've made three lists, but you can make all kinds of more creative ones. Make a list of your favorite shows of all time. Make a list for action movies. Or Netflix series. The choice is yours. Have fun with the things you're interested in.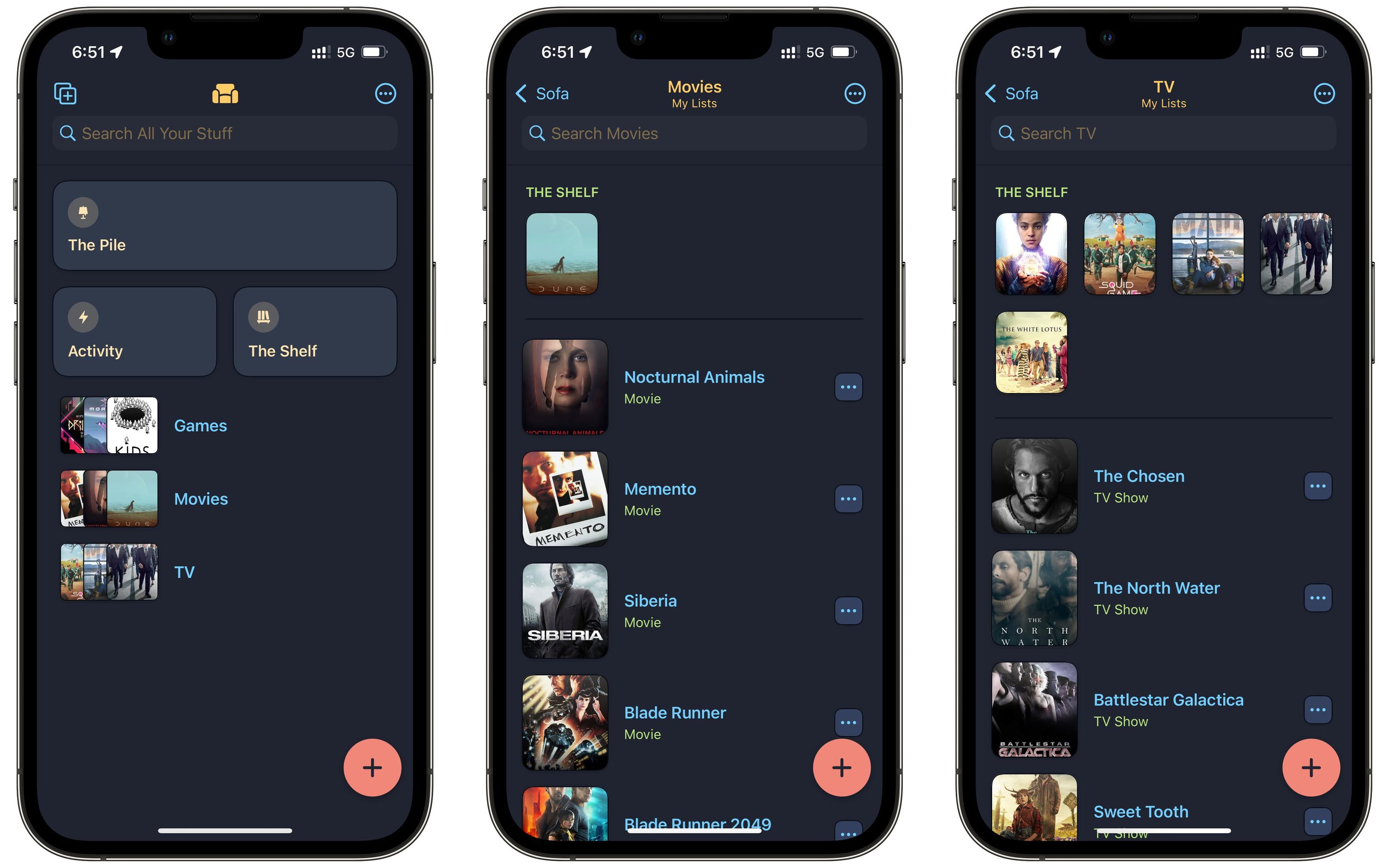 Once you've made all your lists, you can even add what you're currently watching to "The Shelf", so it stays in the list you've made for it, but also in a separate section or above the other lists. It's basically an area for what's currently on your radar.
My workflow for Sofa: When I hear about something I want to check out in the future, I throw it into Sofa, and then, at a later time, I can scroll through and see what the past version of me wanted to check out later. It's a simple way to keep up with the crazy amount of stuff coming out each month. After I watch something, I log it, which removes it from the list and archives it into the Activity tab.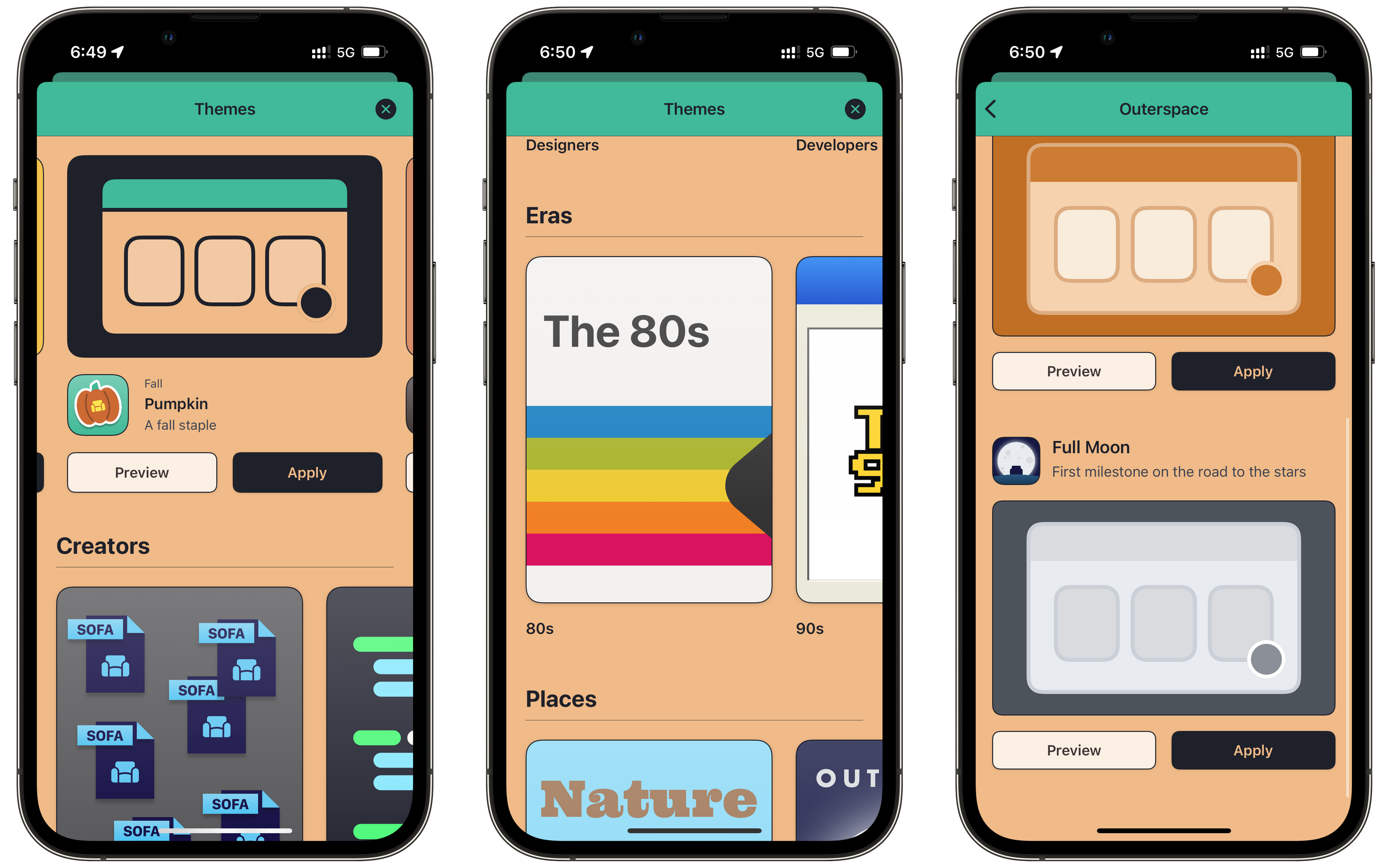 There's even a theme section, with dozens of different ways to make the app look cool. It completely transforms the way it looks to match whatever mood you're going for.